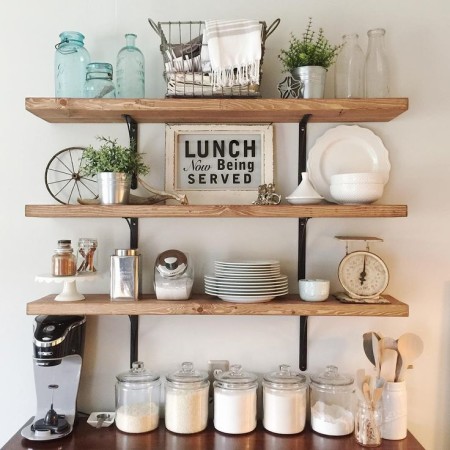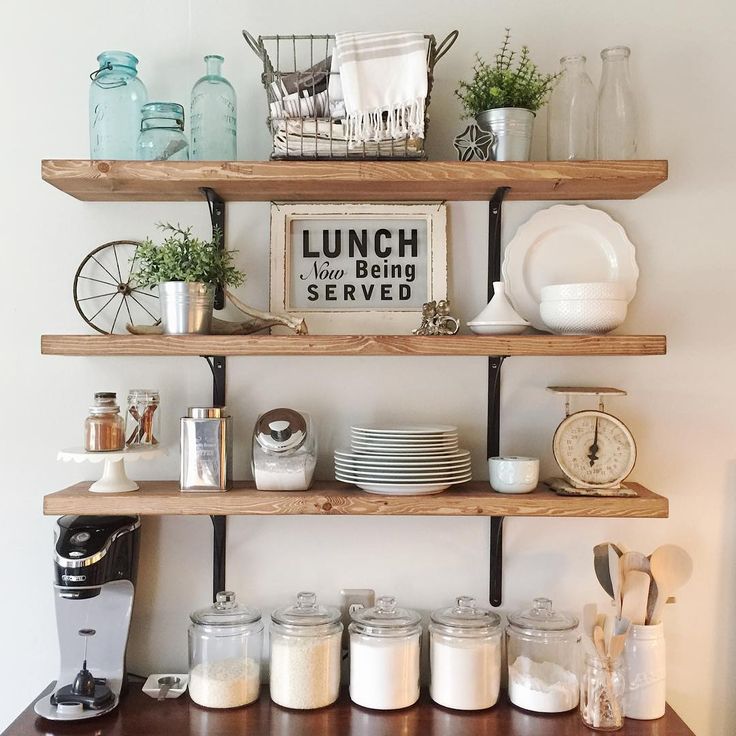 The moment you enter a kitchen you are greeted with a certain décor style that you will instantly begin to create your own thoughts and opinions on. The style you choose for your kitchen is really important as it is a representation of your personal style, as well as how the rest of your home is likely to be decorated. Décor styles play a huge factor in how welcoming and homely a room feels, so it's important to adopt the right style, in order to achieve the desired atmosphere within your kitchen.
Rustic Kitchen Décor
This décor style is very popular within many homes today, due to its austere, old-fashioned appearance and usage of durable, quality materials. Rustic interiors are made up of deep, rich colours including red, mahogany, brown and grey, which enable the décor to feel old and distressed. When you introduce your kitchen units, cabinets and utensils you can then introduce the durable materials such as oak, brick, stone and leather. These materials particular are extremely popular within rustic décor and really give it that antique-like edge.
Contemporary Kitchen Décor 
If you're someone who loves sleek, chic interior design styles then contemporary décor is the one for you. Combining straight lines with sleek, modern touches enables you to create a bright, fresh kitchen that oozes style and sophistication. Popular materials for contemporary kitchen décor are marble, glass, stainless steel and of course, oak. To really achieve that current, contemporary décor style there are lots of unique, bold appliance designs and utensils that help to enhance the style and create an on-trend look for your kitchen. You also find that contemporary kitchens work mainly around a monochrome colour palette, with the additional burst of colour to really make the décor pop.
Traditional Kitchen Décor
Details are everything when it comes to traditional kitchen décor. The most common design style for traditional kitchens is a Shaker style kitchen, which provides you with a neat yet detailed design. Traditional kitchen designs are perfect for creating a warm, welcoming and homely feel within the room, due to the combination of neutral tones of creams, browns and greens, and the soft touches from the oak and pine used for areas such as your worktops and furniture. With the delicately panelled sides and some bold chrome handles for the doors and drawers, you can really make the kitchen look the part, resulting in a room filled with character and style.
Eclectic Kitchen Décor
For those who love to let their creative energy flow and really like to see interiors pop with character, eclectic kitchen design will really get your creative juices flowing. Eclectic décor is all about bold, statement pieces with unique patterns and designs that give the room endless amounts of character. Think blocks of colour, complimented by different materials and textures. By combining these bold features together, you are able to create a balance that will make your kitchen ideal for everything from everyday cooking, to socialising with friends and watching some television.
Mediterranean Kitchen Décor
There is always going to be life where there's Mediterranean décor, which is perfect for those who want to capture part of that sunny lifestyle and inject it into their own interiors. Mediterranean kitchen décor combines stunning mosaic tiles, soft warm wooden units and bright colours to create a bold, warm and welcoming space for you to enjoy. You can also look at introducing delicate touches such as black, moulded light fixtures, a selection of gorgeous plants and, of course, a fresh fruit bowl that is overflowing with fresh, juicy fruit to keep you healthy and happy!