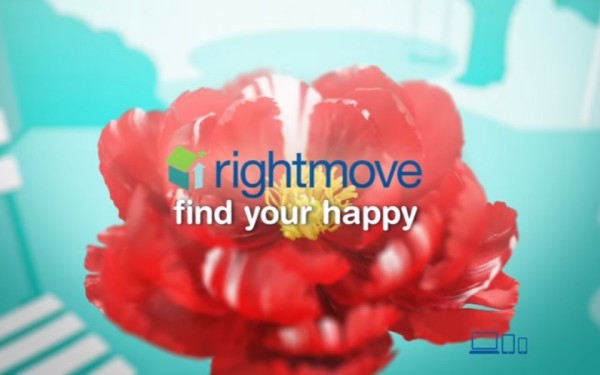 Why Does Rightmove Not Allow Private Sellers?
Private sellers and estate agents have a complicated and at times hostile relationship. Estate agents are reluctant to associate themselves with private sellers and many will refuse to advertise on a website that also displays properties being advertised directly by the homeowner. This is because For Sale By Owner or private house sales allow homeowners to cut out the middleman and deal with buyers directly – therefore removing the need for an estate agent.
Estate agents worry that they will lose business if people realise that they can sell their own home without the need for professional help, and for a fraction of the cost. Both Rightmove and Zoopla make their money from their estate agent's subscriptions, therefore it is in their interests to keep estate agents happy and ban private advertisers from listing directly on the sites.
If individual homeowners were allowed to post properties directly onto Rightmove and Zoopla, estate agents could potentially boycott the portals and refuse to list with them. Many in the industry believe that neither Rightmove nor Zoopla will allow direct access to individual homeowners any time soon – as this would be a controversial move and could risk alienating their estate agent clients.
Who Can Use Rightmove and Zoopla?
Rightmove and Zoopla are the 2 largest and most popular property websites in the UK – visited by tens of millions of buyers and tenants each and every month. These two property portals have dominated the UK housing market for almost a decade, and they are incredibly valuable and effective advertising platforms for the thousands of estate agents who list properties on their websites. Unfortunately, private sellers and landlords cannot advertise on Rightmove or Zoopla without an estate agent.
Estate agents pay a monthly subscription fee to gain access to the property portals and promote their clients properties to millions of potential buyers who visit the sites each month. Most estate agents will use an automated "data feed" to upload all their property listings to Rightmove and Zoopla, but some smaller estate agents may choose to upload individual properties manually. Any buyer enquiries generated through the property portals are sent directly to the estate agent advertising the property so that they can contact the buyer to arrange viewings or answer any questions.
Both Rightmove and Zoopla will only allow estate agents to advertise on their websites – therefore all the properties you will find on these websites are being represented by an agent. Private sellers or private landlords cannot advertise directly on either Rightmove or Zoopla. "Agent-only" property portals like Rightmove and Zoopla have specific requirements for advertisers, and anyone who doesn't meet these minimum standards will not be allowed to use the portals.
While it is unlikely that either of the big property portals will allow you to advertise privately, there are a number of other websites that are embracing a mix of private and professional listings. Estate agents' attitudes towards direct sales and lettings have softened over the past few years and even some of the most established traditional agents are now happy to list alongside homeowners and landlords.
Property marketplaces like TheHouseShop.com have had huge success bringing together High Street agents, online agents, private sellers and private landlords on a single platform. An inclusive marketplace like TheHouseShop.com is hugely attractive to buyers and tenants searching for property because it allows them to see both estate agent and private listings in one place. One of the downsides of the "agent-only" model of Rightmove and Zoopla is that they will lose home-hunters to classified ad sites like GumTree and property marketplaces like TheHouseShop as buyers and tenants search elsewhere for the private property listings that they can't find on the big portals.
Deciding to undertake a DIY private house sale is normally the cheapest way to sell your home, although it will involve more time and effort on your part. Property marketplace TheHouseShop will allow you to create a free property advert in a matter of minutes and publish it live to tens of thousands of buyers on TheHouseShop website and their network of popular property sites. You will then receive enquiries from buyers via email and can communicate with them directly to answer questions, arrange viewings and accept offers.
TheHouseShop do offer a number of low cost add-ons and upgrades, but you do not have to use any of them and if you want to stick with your free ad that is absolutely fine. Find out more about selling your home online for free with TheHouseShop.
What About Online Estate Agents?
While you cannot advertise your property on Rightmove or Zoopla yourself, you can use an online estate agent to gain access to the property portals without the need for a traditional High Street estate agent. Online agents are essentially a shop-window for Rightmove and Zoopla, allowing customers to post their properties on both websites for a low cost fixed fee. In effect, online estate agents offer a middle ground between the all-singing all-dancing High Street estate agency service and the DIY approach of a pure private house sale.
Find out more about selling your home online and reach millions of buyers and tenants on the major UK property portals using our Advertise on Rightmove and Zoopla upgrade service. Choose from a variety of payment models in including pay up-front and no-sale-no-fee.
Choose the Best Online Estate Agent to Sell Your Home Online
Not quite ready to sell yet? Find out more about online estate agents and how to advertise on Rightmove and Zoopla in our related posts below: