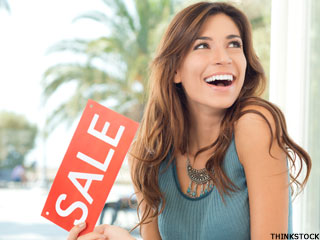 Moving home is one of the most stressful times in a person's life, there are many small details to think about, and that's just for the old house let alone the one you are hoping to eventually get to. There is also the issue of money and wherever possible people want a quick and efficient process but believe they have to pay out of their nose for it.
This is one of the many reasons why more and more people are opting to cut out the middle man and just do it for themselves.
You can often get a rough evaluation of your home by searching similar properties in your area. Zoopla and Up My Street are particularly useful for this.
Advertising your property again is perfectly simple without an estate agent – you can list it yourself for free using online sites that will reach a wide audience.  Though make sure you research the sites, our very own The House Shop is a perfect example of such free listing providers.
Then there is the arrangement of viewings that as long as you provide your details, will have the benefit of speaking to the clients directly. You will know who is coming in your home, and will be able to arrange it at a time that fits best with your routine. Here is a good article to look at if you are unsure of how to do this, and a good step-by-step routine of how to sell your home, if you are worried.
Admittedly, it will take some time and more effort on your part than hiring someone to do this job for you, but it is your home, and this way you get to ensure that the process moves at the pace that you need it to, and that it is done in the way that you want it to be.
Many estate agents are reputable and they do a good job, but you are not always around to observe how they interact with potential buyers, if the person you hire does not have a good manner then they will very easily put people off.
Last year the government made amendments that would make selling homes online a much easier process, as now companies will be forced to issue figures in regards to many homes they have sold, so for the individual when they are conducting their research, will know who they can trust.
A word of warning is issued to those considering selling privately, your contract must be air-tight to avoid issues later down the line, and you should always be well advised legally, professionally and personally about the process you are getting yourself involved in. There is always a danger that money can be pumped into a DIY sale but without any guaranteed outcome.
Though the same could be argued if you were to sell with an estate agent.
This process is thought to have particular advantage for those selling larger, more historic properties that in the past have faced a steep commission percentage charge by agents. In this BBC article one man was facing having to pay £4800 with an agent but instead opted to use The House Shop and has saved over £4000 by doing so.
The most important thing is that you consider your personal schedule and abilities, and potential problems – maybe you want to save money, but in another case you may not want to have to deal with the details, and so it has to be based on those issues how you will decide to sell your home.
If you are considering selling your home with an online estate agents then you should check out TheHouseShop's guide to the Top 10 Online Estate Agents to help you compare and review your options.
Find out more about the different ways to sell your home and which is right for you! 
Lauren Knight