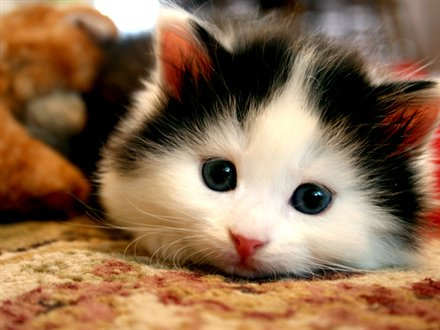 If you're struggling to sell your home, adding your pet to the photographs of your property could be the key to a sale. Home staging – the art of preparing your home to sell it – is increasingly popular in the UK and the latest trend to come over from the US is 'pet placement'.
Could your cat or dog help to sell your home? Keep reading to find out.
'Pet placement' is the new way to sell your home
The Daily Telegraph reports that 'after years of being ushered out of shot, Rex, Rover and Smudge now find themselves the stars of the show.' A tactic being increasingly used in the US, 'pet placement' involves placing a cat or dog at the centre of photographs of your home. The idea is that animals help to 'humanise' a property and to give potential buyers an idea of what it is like to live there.
"It wasn't a conscious decision to include our black labrador in our brochure," says Antonia Rowe, whose five-bedroom Georgian home near Truro, Cornwall, is currently on the market. "But Lottie is such a big part of our lives that we didn't want to move her when the photographs were taken. I think she helps buyers to imagine what it is like living in the house."
Estate agent Damian Gray agrees. He told the Telegraph:  "There is much more of an effort now to make properties stand out. We have used dogs, horses, geese and a donkey in our brochures. In one property we used a photograph of koi carp in the fishpond as the main shot on the front of the brochure."
It seems for me that not everyone may be swayed by a picture of a cat or dog. He said: "While I agree that animals can help buyers to envisage themselves and their pets in the property, animals may also put some people off.
"Many people associate pets with hairs and dirt and so for every dog lover there is someone that can't stand them."
Author : Nick Marr