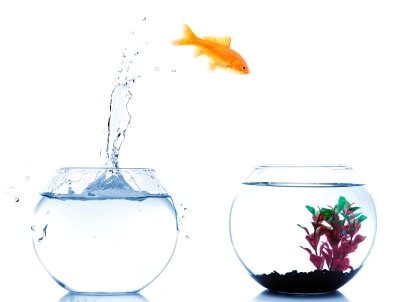 This is a guest post from London based removals company A Man With A Van London who have years of experience in helping people move. We've answered some of our commonly asked questions here to help your big day go without a hitch.
According to research, moving home is one of life's most stressful experiences. Packing away your possessions whilst trying to main normal work life balance is no mean feat, however we are here help answer some of your questions.
How do I move a fridge?
This is one of our most commonly asked questions as a fridge is so integral to everyday life (everyone wants a cup of tea once they've moved!) however the appliance does need to be turned off once it's been unplugged. First though, make sure you have removed everything from the fridge – and that includes all shelves and components – to make sure nothing gets damaged. You can secure components with tape, though we recommend moving them entirely to be safe.
Then tie the doors shut with rope (or an old pair of tights works well for this, too!) and move with a trolly to prevent hurting yourself in the process.
You will need to leave the fridge unplugged for at least 3 hours to enable all the oil and fluids to refill in the compressor, though we recommend leaving this off for 24 hours if you can survive on takeaways for a day!
How do I move my books?
We find that people often don't realise how many books they have until they come to move them! You will need a study box, either plastic or heavy cardboard, layered with a sheet or towel and the bottom to reduce impact. Then ensure that any old or valuable books are wrapped separately.
How do I pack my plates?
Tableware and glassware is susceptible to damage during a move, however with careful planning and preparation this can be easily mitigated. You can buy special plate moving boxes that include shelves to keep each plate secure. Be sure to wrap all fragile items in paper or bubble wrap in advance and mark all items as fragile so any movers, or helpful friends and family, know to be extra careful with these items during the process. A professional mover will know where to store these items during transit to prevent damage.
How do I move a dishwasher?
Similarly to fridges, large and heavy appliances can be very tricky and cumbersome to move. Dishwashers, however, have to be moved with extra care as they are connected to the mains water supply. Ensure this has all been appropriately disconnected in advance. We recommend using a specialised technician for this job.
How do I pack a mirror?
This is an incredibly common question and the answer varies on how valuable the mirror is. More often than not, there are fine being moved separately. However if the mirror is valuable and you want to make sure you're being safe over sorry, then we recommend buying a flat mirror-packing box. You can find plenty of options and sizes easily online.
Overall, the key to a happy and stress-free move is plenty of advance preparation! Hopefully this helped answer some of your main moving questions and good luck in your new home!