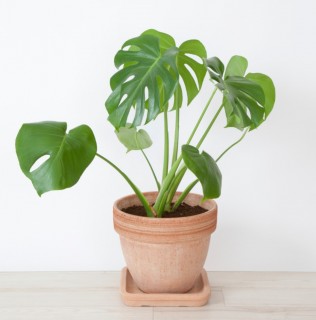 Moving into a new house is a significant milestone in your life. In a sense, you are starting a new chapter. The new home will be a place where you will create many new memories with people who are close to you. So, you must ensure everything is in order before you settle in. You must check, consider and attend to many things once you move in. It might be challenging to remember it all. However, our guide will help you to make the overall experience calmer. Here are things you should do when you move into a new house.
Inspect The Building Thoroughly
Thoroughly inspecting the building is the first thing you should do once you enter your new home. During the inspection, you will be able to find any problems you did not notice before. If you agreed with the previous owner on some repairs, now is the time to check that the work has been carried out. You should also write down anything you want to change or improve. When you plan any improvements to the new home, the list will help you schedule the work in the correct order and at the best time for your budget.
Consider Your New Layout Carefully
When you move into a new house, you need to consider where to place all the furniture and appliances. Think about areas where you will spend the most time. Then, you should ensure that all the things and appliances you use the most often are well accessible. If you choose a suitable layout for the household, your everyday life might get slightly more manageable. However, placement is particularly important when it comes to heavy furniture. The final layout must allow you to move around freely and without restrictions. Your interior must be accessible and easy to navigate for every household member.
Make The New Home Truly Yours
One of the best ways to give a home more character is through interior design and home décor. Fill the interior with your favourite colours and textures. Decorate the walls with beautiful art pieces and make the new home fit your personality. You can also bring in more greenery in the form of indoor plants and houseplants and make the house look more lively. Houseplants from The Stem can shift the ambience of your house and give the word home an entirely new meaning. However, do not forget to consider any pets in your household and pick plants that will not be harmful to them.
Deep Clean The Building
There might be dust or grime that has built up during the years, especially if you are moving into a house someone has lived in before. An extensive cleaning session is the best way to kickstart this new chapter of your life. When you dive into the cleaning process, start with any ceilings, fans and alarms and slowly work your way down to the floors. You should also carry out a maintenance check on any appliances and devices. Even a simple step such as dusting the coils of your fridge or cleaning up any lint in the dryer filter can help you save money on your bills and support your safety.
Ensure That The House Is Safe For Children And Pets
If you have any pets or children moving into the new house with you, it is essential that you make the building a safe environment for them. Cover all the sharp corners of furniture that could seriously injure your baby. You should also remember to cover all the power outlets to prevent accidents. Move any appliances with a cord out of reach so it does not fall on your child. When it comes to your pets, remember to remove any plants that could harm them. And if there is any area you do not want them to have access to, install small gates that will stop them from going there.
Check The Setup Of Your Utilities
To make the most out of living in your home, you need a steady supply of electricity, gas and water. Many people also cannot imagine their lives without the Internet. When you move in, ensure you have everything in order with the utility providers. Update any meter readings and ensure that you stick to the payment schedule. You should also check if your property is booked for a waste collection. Verifying everything is in order will help you find any problems early and give you enough time to rectify them.
Protect Yourself And Your New Household With An Insurance
Many unfortunate accidents and circumstances can affect any household. So, you must protect your home and members of the family. An insurance policy can be helpful when extreme weather damages your property or when you must deal with the consequences of a fire striking your home. When you arrange your insurance policy, do not forget to include your furniture, appliances and even features such as carpets or curtains. Consider your insurance policy in detail so you do not forget anything important. Arranging comprehensive home insurance can help you with many worries that might meet you in the future.
Update Your New Address Where Needed
When you move to a new home, do not forget to update your address details with every institution or company that has your address on file. Institutions like your bank, insurance companies or even your GP need to know your new address for the best way of getting in touch with you. You also need to update your address for council tax purposes, electoral roll and TV licence. And suppose you do not update the address on your driving licence and car ownership certificate. In that case, you might end up paying a hefty fee. Put your contact details in order so you can still receive any critical information affecting your everyday life.
Write Down All The Expenses And Plan Your Budget
Running a household can be expensive, and staying within your budget can be challenging. However, suppose you learn to track your income and expenses and plan your budget effectively. In that case, you will even be able to save some money. Create a detailed spreadsheet where you write down any active and passive income you might have. Then, break down all of the expenses. Start with the fixed ones that come out of your account every month. This will allow you to see how much money you have left for other purposes and if you can afford any additional work that needs to be done on your new property.
Change Your Locks For Better Security
If you are not moving into a newly built home but into a property that has been lived in, it is a good idea to change your locks. You can never know how many people had keys that fit into the current locking system. There are many types of locks, and choosing the one that fits your requirements should not be too difficult. Changing the locks will add an extra layer of security to your property, and you can avoid unwelcome visitors. And even if you did not include changing locks in your budget, keeping your property and family members is worth every penny.
Ref: 3015.26403