DIY projects can be a lot of fun. A big part of their appeal is that you are the one who has control over everything that is happening. You get to make all the decisions and save some money in the process. It is especially beneficial when you are thinking about redesigning your home, which can get extremely expensive.
With this in mind, we have prepared a list of awesome DIY decor ideas that can make your home look classy without straining your budget. There is no better feeling than creating a coffee table or improving your interior design all by yourself. And if you're not sure about investing the money in getting professional tools for all the cutting, sewing and technical stuff that you need for this type of project, don't worry. You can always rent before you decide to buy. Places like Lakeside Hire offer pretty much any type of tool or equipment you want – no purchase necessary – or finding storage space for that matter. Perfect for experimenting!  If you have some free time on your hands and wish to upgrade your home, read on.
Create a Pedestal Coffee Table
If you are a modern person whose preferences are mostly leaning towards minimalism, then pedestal coffee tables are the best solution for you. A pedestal table is exactly as it sounds – a table that is supported by a pedestal. This way, the table is floating in the air, making the room feel bigger and more open. The only downside of this type of table is that it takes up more space. If you want to maximize the space in your living room, a pedestal table might not be the right choice for you.
Overall, this type of table is not as popular as the regular table because it was created back in the 30s for use in restaurants. There is a certain artistic value to this type of table though, which can be quite appealing for a lot of people. It brings back the 30's – which although we might associate with depression, were a period of amazing late Art Deco design that's highly regarded to this day. Simple, stylish but imaginative – this is what we're going for with this look! 
Add Some Color to Your Living Room With a DIY Ottoman
This next idea is a fun way to add some colour to your living room. Many people enjoy decorating their homes with bright colours, so this DIY ottoman can definitely be appealing to them. If you don't have one, an ottoman is an upholstered footrest you can use while sitting on a sofa. These items can be very decorative and add a lot of colour to your apartment – not to mention extra sitting space.
If you decide to make one yourself, here is what you need to do:
Take an old box and cover it with pretty fabric.

Decorate the corners with buttons or bows.

For extra decoration and support, put in some wooden slats.

Replace the lid with casters.
Make a DIY Clock
Although there are plenty of fancy wall clocks out there that can cost you a lot of money, there are also some very simple DIY ideas that can make your home look classy without breaking your budget. How about making your own clock from a frame? You just need to take an old frame from a photo album or a picture frame and put it in some old watch hands. Most watch repair stores will have this kind of hands lying around, so it won't be difficult for you to find them. You don't need any extra decorations for such a clock – just position it on the wall and enjoy the results!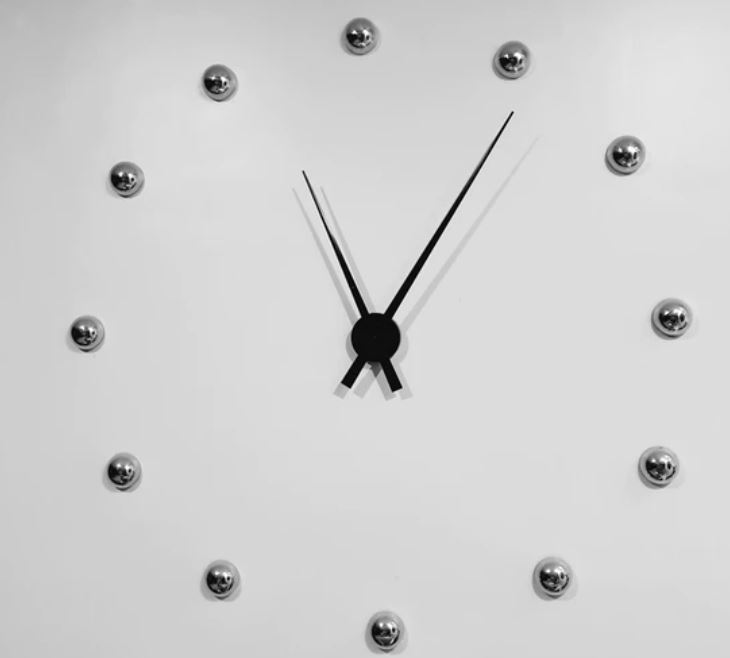 The best thing about it is that it can become its own type of wall art – and you can make it fit any style you want. Either very elaborate or minimalistic. Nothing is off the table – you can even make plastic dinosaurs into hour markers for the kids' room! 
Add Some Color to Your Bedroom with DIY Curtains
If you have a bedroom with light blue walls and light-coloured furniture, then you can easily upgrade its look by adding some curtains. A very simple way to create these curtains without spending too much money is to buy plain white curtains from a store and then add some colour to them using paint or ribbons. 
You can also take some old fabrics and create some swag curtains yourself. Swag curtains are curtains that hang from metal hooks on both sides and cascade down the front of the bed. They can make the room look absolutely gorgeous, especially if they match the colour scheme of your bedroom and you have a white bed frame. The only downside of these curtains is that they are not safe for small children, so make sure you never leave them hanging around when there are kids at home!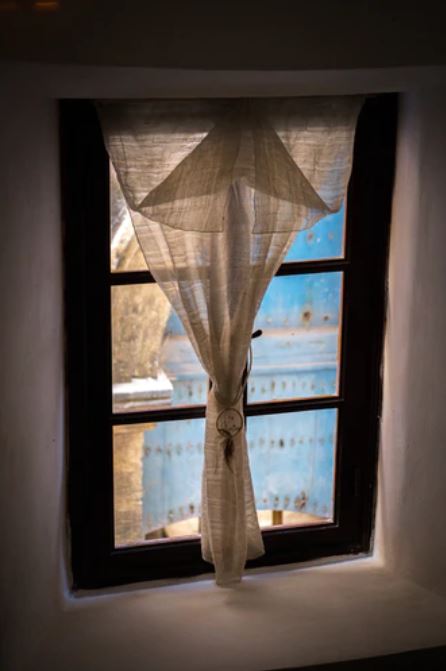 Make Your Own Rug From an Old Shirt or Sweater
Rugs can be quite expensive, especially if you want something with a specific design or pattern. Since most people don't have a lot of money to spend on interior design, we decided to include this super cute idea for a DIY rug in our article. It is simple and easy, but still has a special touch – an old sweater! If you have an old sweater in your wardrobe that you no longer use, you can easily turn it into a rug for your living room or bedroom using this simple tutorial:
Cut the sleeves off your sweater and cut the rest of the material in a rectangle shape. 

Embroider or hem the edges of the rectangle. You can also choose to make a border for your rug with some machine embroidery designs
Now it's time to mount the rug on a piece of cardboard and cut out holes for your vacuum cleaner to pass through. You can also choose to use a fabric backing or a rubber backing if you want.
Conclusion
DIY projects take some know-how, creativity, and time – let's face it – maybe they're not always the cheapest option. But when it comes to design, it's so much fun to design and decide about our most intimate surroundings and really make them "ours". 
These types of projects make it possible and open the door to creativity and great family activity. Perhaps also a new hobby? Maybe after creating your first rag rug you will develop a life-long passion and have your works displayed in museums? Alright, maybe that's a stretch – but one can always hope. In the times when we are stuck inside more than we'd like, a little imagination can make us stay positive. 
Ref number: THSI-2195
Ref number: THSI-2343