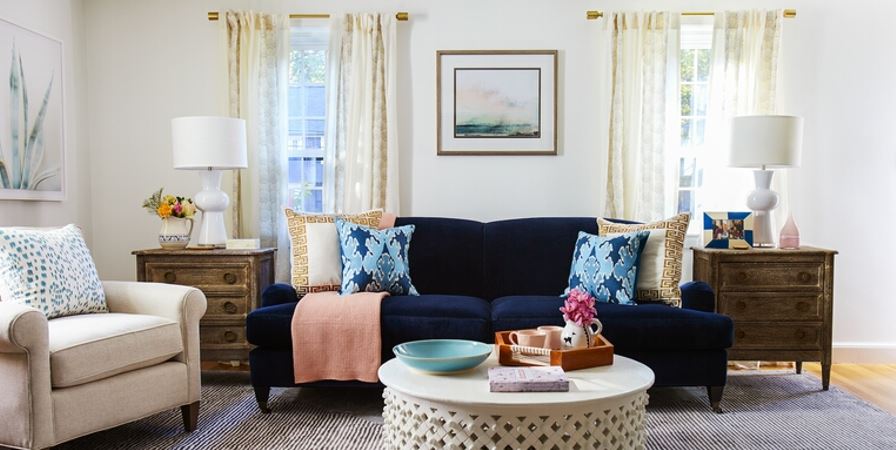 It is not so easy to arrange the living room so that you feel at home in it. In the first place, organizing a living room requires getting to know your needs and matching them with the style of the living room arrangement, furniture, and accessories.
The effect will be even better if you manage to keep your budget. A great idea will then be to be reasonable when choosing decorations. Arranging a living room can be an inspiring adventure if you only trust a few proven tips.
An interesting arrangement of the living room will certainly make the time spent in it comfortably and will positively surprise the whole family. Unfortunately, the interior styling is not a simple process. Especially if you have a small living room, it is very easy to mix up different styles which don't look good.
In this article, we will provide you with some great tips on arranging your salon to make it look better than ever before!
The lighting of the Living Room
By properly arranging the living room, you can emphasize its advantages even more with interesting decorative elements. For example, you can use eye-catching lighting such as RGB decking lights that you can install alongside the floor.
Lighting is a very important aspect, although often underestimated at the design stage. Believe it or not, it can create a truly unique atmosphere and highlight all the values of the given interior.
There is really an endless number of trends in lighting. Remember that you should not limit yourself to only one source of light. LED strips are very popular right now and not so expensive. You can implement them in almost every place in the living room. They look great on the ceiling, on the wall, and as an element for illuminating cabinets and bars with alcohol.
Coffee Table
A coffee table is an indispensable element of the living room equipment. When it comes to its design, currently the most desirable model is the one with a marble top on a brass or metal frame.
Another attractive solution is an industrial-style table. Most often, it is entirely black or graphite and made of metal.
You cannot forget about the traditional solution, which is a wooden table. Dark wood, such as walnut or oak, will now be the most popular. Metal legs will give it a modern look. You can buy it at the flea market, which will save you a lot of money.
Furniture in the Living Room
Now we can move on to furnishing your living room. The basis will, of course, be a sofa. In this case, you should not be guided only by fashion. Your needs should become the basis. For example, if you often invite guests who are staying for a night, it is worth equipping the living room with a sofa with a sleeping function.
When it comes to the trends themselves, light sofas on legs are the most fashionable. However, nowadays, instead of natural earth-coloured materials, we choose velvet in a more intensive tone, such as emerald, green, violet, or caramel.
Another solution that looks great in larger rooms is the modular corner sofa. Its biggest advantage is that you can create a configuration yourself and adjust its final form to the living room's size and shape. As a result, you will have a unique and tailored to your needs piece of furniture created.
Fashionable Armchair
When it comes to spending time in a comfortable way, you can do it not only on the sofa. It is worth betting on a beautiful, stylish armchair to spice up your living room. You can also add a footrest in the same style, which will increase the armchair's functionality.
A very popular model recently is the armchair with a very high backrest, which beats the competition when it comes to comfort. Such an armchair is associated with cosy long autumn evenings spent with a book and a cup of warm tea. There are various armchair types. You can also opt for the iconic models that were famous in the 60s and 70s.
Conclusion
The living room is the room in the home where the whole family spends the most time. It is a place of socialization and having exciting conversations. It is essential that each family member feels that it is a cosy spot where everyone is welcome. It is a challenge to arrange a warm and modern place that will look renewed.
There are many ways to spice up your living room, and we have provided you with plenty of them. You just need to take those and implement them at your house. Have fun!
Ref number: THSI-1931