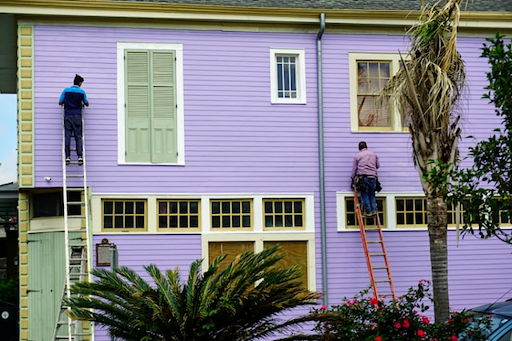 5 Benefits of Fibre Cement Siding
Whether renovating or building a new house, choosing a durable siding material with great aesthetics is essential. And as more people seek greener and more sustainable building materials, fibre cement siding has become a popular option that rivals wood, vinyl, and aluminium.
While fibre cement siding is not a new material in the market, modern manufacturing technology has improved the availability of numerous styles and designs.
Fibre Cement Siding: What Is It?
Fibre cement siding is a material made of cement, sand, cellulose fibre, and water. It can withstand harsh weather elements and provides an excellent aesthetic appearance. While it's been available for more than ten decades, current manufacturing methods have made it more popular among homeowners.
The material appears like natural wood, and it's easy to mistake it for wooden shingles. And while natural wood has an outstanding appearance, it's prone to weather and fire. On the other hand, fibre cement siding is highly-resistant, affordable, and durable.
Benefits of Fiber Cement Siding
1. High Resistance to Fire and Weather Elements
Weather elements and insects can damage siding materials like wood. On the other hand, fibre cement is resistant to hail, wind, and insects.
Fire hazard is among the top risks that cause serious concern among homeowners, and most conventional materials are prone to fire damage. For instance, most vinyl materials can ignite at 700 degrees but melt at 165 degrees.
On the other hand, fibre cement is resistant to fire since 90% of the materials are inflammable. Typically, the material has a 1-hour fire resistance rating and doesn't ignite when exposed to open flames or heat. In addition, its flame spread rating is Zero, making it a Class 1 material.
2. High Durability
Non-back-coated fibre cement siding can last 50 years, while back-coated options have a service life of up to 75 years. Similarly, the product comes with a 50-year warranty, and options with factory paint often come with guarantees against peeling, fading and chipping for about 15 years. Unlike siding materials like aluminium and wood that last for 25 years, fibre cement doesn't need replacement.
While the upfront costs can be higher than what you would pay for aluminium and vinyl, longevity justifies the investment. Studies show that fibre cement offers an excellent combination of durability and cost.
3. High Versatility
Siding materials like vinyl or aluminium cannot emulate natural wood. The natural gloss makes it hard to print attractive wood grain, and you can notice the surface faux from afar. Fibre cement siding provides a good option that looks like natural wood without repainting or staining. Moreover, the texture feels like wood, and the grains appear like natural rainforest wood.
Fibre cement is an excellent choice with natural aesthetics. And since you can paint the material quickly, it offers the versatility to change colour whenever you want to improve the appearance of your property. Ideally, you can repaint the siding every 15 years, depending on the extent of wear and tear. The absorption quality is high and requires less frequent repainting.
With the availability of different shapes, sizes, and textures, the material can have a wooden finish, masonry, or stucco. This means you can change the look to match your taste.
You can choose between lap siding, shakes, shingles, or panels that can be customised for a board and batten appearance. Moreover, you can mix the options to get a custom look.
4. Easy Installation and Low Maintenance
Fibre cement siding is easy to install, meaning you can finish the project quickly and keep labour costs low when you work with experienced contractors. You will likely spend less than anticipated because the material costs about $10 per foot. While this may seem like a high upfront investment, the durability means you won't have to spend extra cash afterwards.
While fibre cement siding can be complex to work with, Landmark Roofing contractors with the right tools can finish the job quickly. Unlike aluminium or vinyl, the material isn't as easy to cut, and long pieces can be brittle. However, the gaps on the edges increase the cutting tolerance and installation efficiency.
5. Outstanding Sustainability
Fibre cement siding is manufactured from cement, sand, and recycled wood fibre. Unlike vinyl alternatives that contain toxins, fibre cement is friendly to the environment. Similarly, wood siding relies on tree harvesting to make the panels.
While fibre cement can last more than 50 years, it's relatively easy to dispose of without harming the environment. The material provides better thermal resistance than vinyl or metal panels due to its high density and sheathing layer, making it more energy efficient.
Endnote
Fibre cement is a great choice when looking for something that is long-lasting, appealing and requires minimal maintenance. While other siding materials like aluminium and vinyl are viable options for homeowners, fibre cement is becoming popular due to its numerous benefits.
Ref: 3067.26883