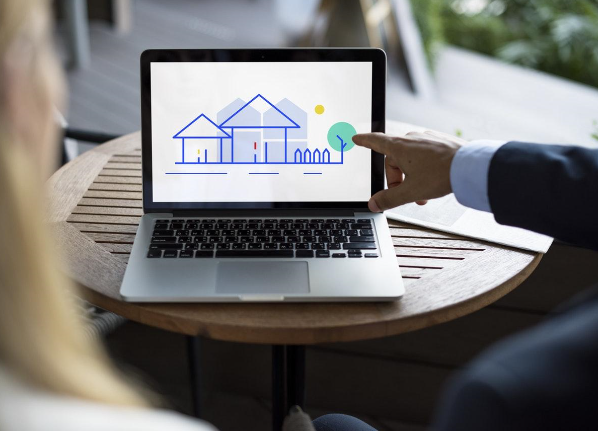 Working as a remote property manager presents its own challenges that on-site managers don't have to face. For many properties, however, this arrangement is more practical and it is often more cost-effective for the owners. 
Some properties simply do not need nor can sustain having a property manager on-site, even part-time. Here is how remote property managers can ensure their residential or vacation rental properties are properly managed.



1. Keep a list of quality contractors.

All good property managers and property management firms, no matter where they are located physically, need to maintain a list of nearby quality contractors to contact whenever work needs to be done on the property.
This can occur in a few different cases. The first is regular maintenance, where contractors have a contract to perform regular maintenance on the property. This can include landscaping, snow removal and spraying for pests. The second is when there is a specific issue reported by the residents or observed that needs to be addressed, like clogged gutters or tree removal. 
Finally, you need to know which contractors are available to handle emergencies, which could include a sewage backup, fire or the failure of critical appliances such as a furnace or air conditioner. You need to collect bids from contractors for both ongoing contracts and large, special projects such as a new roof to find the right professionals for the right price.
When you're not on-site, you can't conduct small fixes yourself, nor can you afford to seek out local services last minute. It's crucial to develop those local relationships before a crisis occurs.



2. Conduct at least one on-site visit.

There are two different types of remote property managers: those who are completely virtual and nowhere near the properties they manage and those who work for a property management firm nearby that manages many properties in the area. 
If you are nearby, you should make an effort to conduct regular on-site visits to observe the property for yourself and see how things are coming along. This gives you the opportunity to issue citations, inspect any work that has been done for yourself and speak with the residents. 
Taking pictures while on-site is an excellent idea to provide proof of violations, conditions or contractor work quality. Even if regular visits are impossible and your job is entirely virtual, it is still a good idea to visit the property once so you can familiarize yourself with its layout (pathways, emergency exists, etc.)



3. Maintain renter communications. 

Remote property managers also need to have reliable methods to stay in contract with all renters and residents at the properties they manage. This can include maintaining a database of renter contact information as well as sending out newsletters and e-mail notifications. 
Renters should always be notified when there is some sort of issue or work scheduled to be done. They will appreciate the common courtesy as well. You also have property management software you can use to manage renter accounts, collect payments, take maintenance requests and for other functions. 
You need to promptly return all calls and e-mails from owners and renters and provide progress updates on any issues you may be working on for them. This can mean creating a custom portal where renters can login and communication can be streamlined, or simply setting up a CRM to keep track of reminders and communications.



4. Hire on-site liaisons.


You can also hire on-site liaisons to serve as a link between you and what is going on at the property. As with renters, communication is important to ensure problems are taken care of swiftly. There are several methods you can use to stay in contact with your liaisons, including messaging apps and two-way radio systems. 
This is particularly important if you manage vacation rentals, where you will need to coordinate with cleaning staff regularly as guests come and go. It is also very important for commercial rentals, where your liaisons will likely be maintenance workers who can keep you updated on the status of the building. 
You will need to coordinate closely with on-site liaisons in the event of an emergency by any means available. If your property is residential, a punctual and often-present renter might even be willing to fill the role for a slight discount on their rent.


5. Set up remote screening systems.

Property managers who handle rentals are usually responsible for screening potential renters. The screening process is even more important for remote managers because problem tenants are an even bigger issue to handle from afar. You can receive applications electronically and review them to evaluate suitability, perhaps coordinating with the owner or making a determination yourself whether a particular candidate meets the established criteria. 
Depending on where you are located, you can conduct tenant interviews in-person at the management office or through online video calls. Video calls allow you to speak to prospective renters face to face and evaluate them personally. Digital databases make it easier to conduct both background and credit checks from afar, and employment verification is just a phone call away. A thorough vetting process will prevent problems in the future.

Remote property management positions are going to become more commonplace in the coming years as owners look to cut costs while still maintaining management services to their properties. Improved technology is also going to allow property managers to conduct most, if not all, of their responsibilities remotely. It's important for remote property managers to always be striving to better serve the owners and renters of the properties they manage.