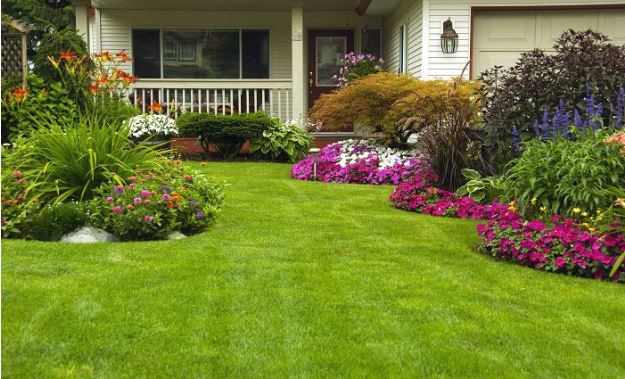 When you can feel the cold weather slowly starting to fade away and you know that spring is closing in, it's time to start thinking about your garden again.
Pretty soon, you're going to be spending an awful lot more time out there, and you want to make the most of it.
Eventually, winter will be back so you might as well get as much of an experience out of your garden as you can in that short window of time.
There's lots of ways that you can enhance your garden to make if that much more enjoyable for you and your family and friends to hang out there.
Here's five ideas that you can should consider when you're getting your garden ready for spring.
   1. Build a Fire Pit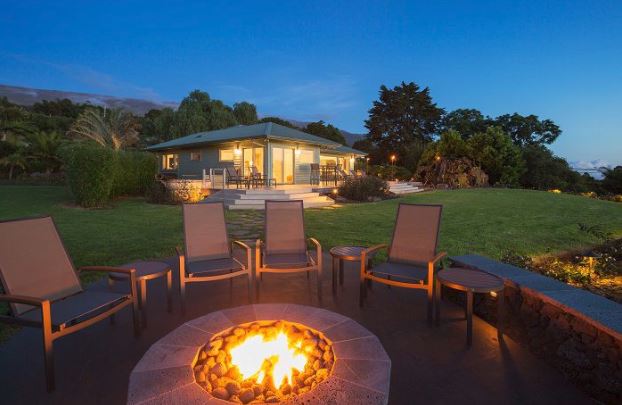 Even though winter will be in the rear view mirror for the time being, you're still gonna get a little cold outside at night.
Which is why it's really nice to build a fire pit in your garden. If you just want to chill out for a few hours and enjoy the night air, then it's a perfect addition.
It's a great thing to have during the day too especially if you're having guests over for some kind of garden party.
You can get fire pits that are already made up for you. There's a wide variety of choices and you can pick from several different materials.
There's some stone ones, there's some that are made of steel and there's some really cool cast iron ones available too.
But it would probably be better to just build your own. This is almost definitely going to be the cheaper option and it's a fun DIY project too.
There's many ways you can do it too. Depending on how creative you want to get and how experienced you are with this type of project, there's a method for everyone.
  2. Get Some Garden Furniture
If you've got a fire pit, you're also going to need some garden furniture. Even if you don't have a fire pit actually.
The furniture just adds so much to the garden and it's nice to basically turn your garden into another family room that you can enjoy during the warmer seasons.
There's a lot of different furniture items that you could try out but the absolute essentials are a couple of chairs and a table.
Make sure you pick stuff that is high quality material though. You don't want something that's going to break easily or that will be damaged if the weather gets a little rough.
Wood furniture looks nice but it might not be able to hold up to the rain. If you want to go the wood route get water-resistant woods like redwood or cedar.
In terms of metal furniture, wrought iron, steel and aluminium are all good choices and there is also plenty of plastic furniture out there that still looks decorative.
   3. Keep the Place Well-Lit
In addition to keeping yourself warm in the evenings with a fire pit, it would be nice to have a well-lit garden too.
There's lots of ways that you can do this and make it look stylish. You could always go the route of having a professional install some state-of-the-art lights if you want to shell out a bit.
But  you don't even have to do that because the cheaper option will still look great if you do it the right way.
String lights are always a good choice because you can pretty much hang them anywhere. And you could wrap them around trees if you wanted to.
Lighting up trees basically turns them into features of your garden than also provide your with a light source.
There's even some really fancy things like chandeliers that you can get specifically to hang outdoors.
If you've got a makeshift dining area out there for garden parties then hanging a chandelier above it will be sure to catch the eye of your guests.
   4. Make it Zenful
To be honest, I'm not even 100% sure what zen actually is, but I am somewhat familiar with the elements that apparently make something zenful.
I think it's generally just about feeling at peace and being relaxed, and you can fill your garden with things that will ensure a relaxing atmosphere.
Things like bird houses and garden sculptures can give the garden a sense of homeliness that can help you feel at peace, but there's something inherently calming about nature.
There's ways that you can make your garden feel like it's somewhere out in the wilderness where you can be one with the world.
Add a water feature such as a fountain or a flowing stream. Get some wind chimes that you can hang from the trees to get that calming wind sound.
You could even plant some more trees so that you can go a little deeper into your garden and feel even more like you're out in the natural world.
   5. Try Some Vegetable Gardening
It doesn't all have to be about relaxation, you could always try something completely new and plant some vegetables.
Spring is the perfect time to take this up. It's actually kind of the only appropriate time to take it up, and it has a ton of benefits.
It's always healthier to be in control of the cultivation of your own food, you know exactly what you're eating and can be sure there's no unwanted additives.
It's cheaper overall than going out and buying your own vegetables from the store. It's a fun, rewarding activity.
There's nothing like being able to see the results of your hard work actually growing before your very eyes.
And it's also excellent exercise too. So you can relax on your garden furniture next to your fire pit on a Saturday evening but get your exercise in during the day while gardening.
It's one of the best things you can add to your routine.
Conclusion
And if you want to find out about some more interesting things that you can do in your garden during the spring, here's a great list from the Complete Home Spa.
Putting these into practice can make your garden the most relaxing place for you to spend the season.
Craft your garden into a haven that will make you never want to go back inside again. At least until it starts snowing.