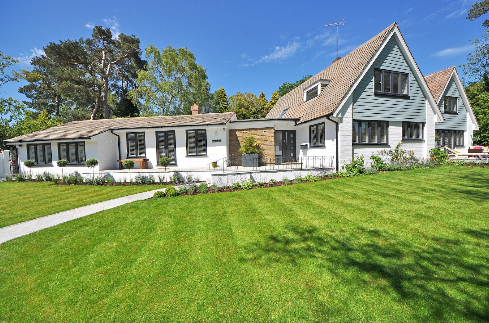 It can be a daunting task to get your home ready to put on the market. It may seem like the repairs needed have added up over the years and you're feeling overwhelmed. When looking at other Ottawa houses for sale, you may feel like these other homes are in better condition and you may not be able to get as much for your own home. Part of the selling process is to spruce up your home as much as possible so you can sell it for the highest price. However, there's a certain point where you can end up losing money by putting in too much work. Here are some of the best repairs to make on your home before selling that will not only provide a return on investment, but are simple and initially affordable.
Paint
If you're looking for an inexpensive renovation for your home, look no further than the paint section of your local hardware store. Hiring a painter can be fairly inexpensive, but doing it yourself is pretty simple and will save you money. For just the cost of paint and a few hours of time, you can have a freshly painted kitchen or living room that makes the place look brand new. 
Bathroom Repairs
It can be difficult to make a bathroom look attractive to potential buyers, especially since people view it as a place where strangers have done their "business." Luckily, with a few simple repairs, you can make your bathroom look brand new. Replacing the toilet seat is easy to do by yourself and will be relatively inexpensive, but make your bathroom look like it's never been used before.
Exterior
Making sure your home has curb appeal is one of the best investments when it comes to renovating your home. Many potential buyers will drive by before making the first inquiry, and you want it to look it's best from the street. Giving your home a good power wash is a great way to make it look more attractive without breaking the bank. Proven to be one of the best investments when repairing your home for resale is replacing the garage door. This can be done by yourself or by a professional, depending on how comfortable you feel with DIY projects.
Roof
While it may be one of the more expensive repairs to make on your home, it's important to make sure your roof will hold up upon inspection. A leaky or damaged roof can be a deal-breaker for many potential buyers that don't want to take a chance on a roof that might cause problems over time.
Landscaping
Even though it's not part of the home, you want to remember you're selling the entire property, not just the home itself. Getting your yard in pristine condition will make your home more attractive to anyone driving by to check out whether it's worthy of visiting with their realtor. If the family driving by can picture their family playing in the yard, you're definitely more likely to draw them in.