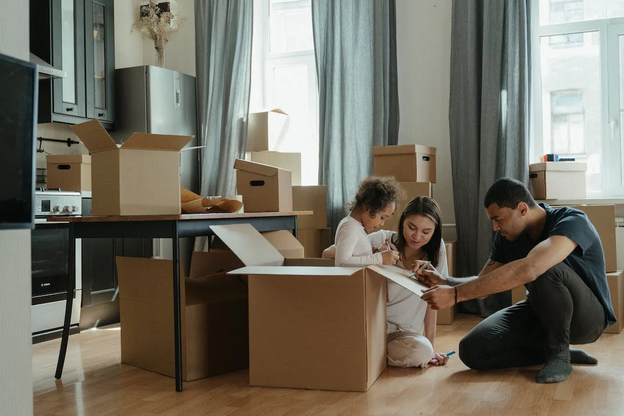 If you're like most homeowners, you probably know how moving can be a stressful and expensive experience – enough to give you jitters at the thought of it. Depending on the distance, your belongings (amount), and the mover you choose, the activity can cost nothing less than a couple of thousand dollars.
But with proper planning and smart choices, you can easily make your move smooth without leaving a massive dent in your wallet or bank account.
Whether you're a first-time mover or a seasoned pro, keep reading! Here are a few steps you can take to ensure your move is smooth and budget-friendly.
1. Start Planning Early and Set a Budget
Planning your move as early as possible will allow you enough time to set a budget to stick to, get organised, and avoid some common, costly mistakes homeowners make when moving house. Part of your planning will involve making enough money to cover all the necessary expenses.
For instance, you'll want to factor in the cost of things like hiring a moving company, renting a truck, buying packing supplies, storage, and so forth.
Once you have a clear budget, it's easier to make intelligent choices about what to spend your money on and which expenses to reduce. Planning your move properly and early can also help you avoid last-minute moving expenses, which can be incredibly costly.
2. Declutter and Downsize Your Belongings
One of the most effective ways to keep moving costs down is to declutter and downsize your belongings before you move. This means going through all your possessions and getting rid of anything you no longer need or use.
For example, you might have clothes that no longer fit, the furniture you no longer like, or items you haven't used in months or years. By removing these items, you'll save money on moving costs and have less to pack and unpack, thus saving you significant energy and time.
There are various ways to handle stuff when decluttering. For instance, you can sell or donate the items, which can help you offset some of the costs of your move. You can also consider storing items you don't need immediately but don't want to part ways with.
Whether renting a storage unit or storing them at a relative's home, it's a great way to save on costs. Plus, you can always retrieve these items later when you have space.
3. Get Creative with Packing
Putting some creativity into choosing packing supplies is also a great way to keep your costs down when moving. You don't have to shell out for expensive cardboard boxes or plastic tubs.
Instead, you can consider using unusual items like suitcases and duffle bags to securely store your belongings and ensure they're safe throughout the move. Here's a good example! For smaller items such as clothing or bedding, you can roll these up in garbage bags and place them inside an empty suitcase or duffle bag.
You can also use reusable shopping bags or canvas totes that are strong enough to protect delicate objects while still being lightweight enough for easy transportation. Instead of tossing old pieces of broken furniture, you can use them to make fantastic makeshift storage boxes!
4. Compare and Choose the Right Moving Company
One of the most significant expenses when moving is hiring a moving company. It's also among the most important things to consider before relocating your home. And while at it, it's always important to do your research carefully rather than settling for the first mover you find.
When planning a budget-friendly move, some critical things to do when comparing different moving companies include:
Make sure to check their credentials and reviews
Consider the mover's experience
Make sure the mover is bonded and insured. This covers your belongings in case of any damages or loss during the move.
Ask for a detailed breakdown of their services and costs so you know exactly what you're paying for.
By comparing different companies and choosing the right one, you can save money while still ensuring a smooth move.
5. Get Multiple Different Quotes for Moving Services
Finally, get quotes from the best movers around your area. It's an essential step when planning a budget-friendly move. Getting multiple moving estimates will help you compare movers to get the most cost-effective deal for your moving budget. As long as you get information from the right resources, it's also an excellent way to avoid disappointments such as:
Undisclosed fees
Damaged or lost belongings
Inferior services
Finally, ensure you get the final quote in writing so you have something to refer back to later. With some research and preparation, it's not rocket science to make your move smooth while staying within budget. And thankfully, the above few steps can help you achieve just that!
Ref: 3200.27777