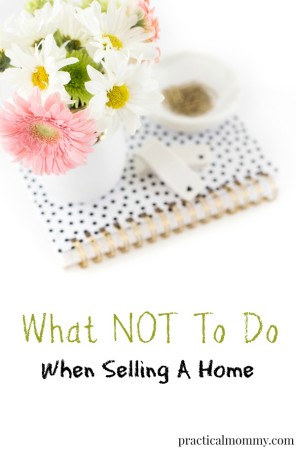 Advice and tips about selling your home and the actions needed to get a property on the market can vary whether you decide to use an estate agent or save money by doing it yourself.
I came across a video guide that the Telegraph are using to help homeowners sell their homes. On first play it seems quite straightforward and full of good advice. However on second play I can see that whoever put this together is sticking with the old traditional advice about selling a home. I would like to challenge some key advice from the video and here is why


5 Bad House Selling Advice From The Telegraph Video



The video states:
1.) When selling your home choosing the right estate agents is essential" .
In today's housing market homeowners have options on how they want to sell their homes. Traditional high street agents are not the only way to put a property on the market. The video does not explain that buyers now have the option to choose
a.) Private house sale or For Sale By Owner
b.) Use an online estate agent
c.) Use traditional high street agency
2) " Ask three agents to value your home"

This advice does not take account of agents that may over value your property to win your business. This tactic will serve to waste your time and for the winning agent to later ask you to reduce your home selling prices.

3.) "Re viewings be flexible about timing even if its inconvenient to you"
Hold on what are vendors paying thousands of pounds for ? agents that arrange viewing should be on hand to show potential buyers around if not why are you paying up to 2% of the selling price?
4.) Offer the agent an extra half a percent if the house exchanges in 6 weeks
This advice would literally cost you thousands in extra estate agent fees boosting the agents income up to a possible 2.5% of the selling price plus VAT. This would mean fees in London on average house price of £409,000 of £10,225 +VAT. Agents should not need bribing with extra money to help sell your home. This identifies the fact that most agents will apply a blanket market strategy to every home no matter its difficulties or how easy it is to sell.
5. Never give an agent 12 week contract
Essentially great advice but no mention of the agents agreement.You should never sign a contract that does not allow you to sell the home yourself. Sole Selling Agency agreements stop people selling a home themselves and should not be accepted. You should always have the right to sell your own home. see good advice from Which.co.uk