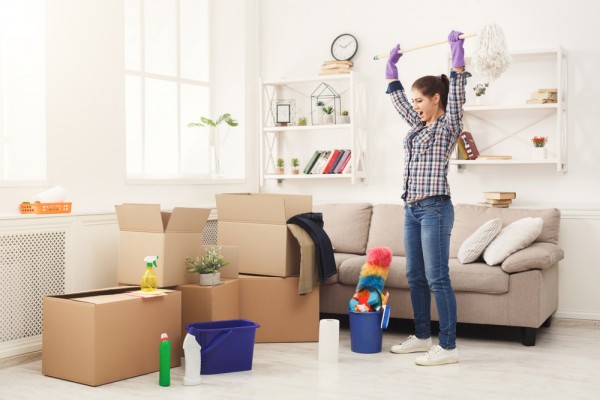 When it comes to keeping a clean home, it can be a tough task. There's so much to do which can end up being overwhelming. When you do get around to cleaning it can also be a bit daunting to see that your spotless home eventually goes back to being filled with dust and dirty dishes. While this can be a little difficult to handle, the good news is that it doesn't have to be.
In this article, you'll read of 5 helpful tips and tricks you can use to help keep your home clean. They are easy to follow and simple to do. This way, you don't have to worry about spending much time or energy on these tasks.
5 Tips and Tricks You Can Use to Help Keep Your Home Clean
Always Clean the Floors
Floors are some of the hardest parts of the home to keep up with. They can collect clutter quickly which can make your home look very dirty. Because of this, focus on your floors and cleaning them. You can check out steamcleaning.reviews to find some great steam cleaners you can use on your carpet. These machines will work to not only quickly clean areas, but to ensure no allergens and dirt are left behind.
Keep Up on the Laundry
Dirty laundry will not only cause clutter, but it can create strong smells. This can end up making your home reek of dirty clothing. It can also end up making it very daunting to have to sort through the clothing in order to do large amounts of laundry.
Because of this, it's a good idea to keep up on the laundry. While it might take a few minutes to sort through a small pile and throw it into the washer, it will save you a lot of time and energy in the long run.
Do a Quick 15 Minute Clean Up Every Day
To help prevent you from having to do an intense cleaning every week, try to do a quick 15 minute cleaning each day. This can be just sweeping or putting away the dishes. This can help to lower the tasks you eventually need to do to keep your home clean.
Work on Dusting
Dust can pile up quickly. It not only can make a home look dirty, but can cause major problems, like allergies. To help keep your home clean, work on your dusting. You can take a rag and just wipe down certain areas each day. This will only take a few minutes and help to prevent dust from causing more problems down the road.
Put Things Away Immediately
It can be easy to leave something on the counter or other places when you take it out. However, it's important to put it back as soon as you're done using it. This way, it won't add to the clutter in your home.
Keeping up on cleaning the home can be a hard thing to do. Once you think you're done with one section, it just goes back to getting dirty and cluttered again. Because of this, it can be a little discouraging. This can end up leading to you not finding the motivation to clean your home. However, with the five tips and tricks above, you can be sure your home will stay clean.
The five things mentioned in this article are easy to do and will help to keep your home spotless. Better yet, they'll help to prevent you from being overwhelmed when you clean. You can do these small things throughout the week which will eventually lead to constantly clean home.