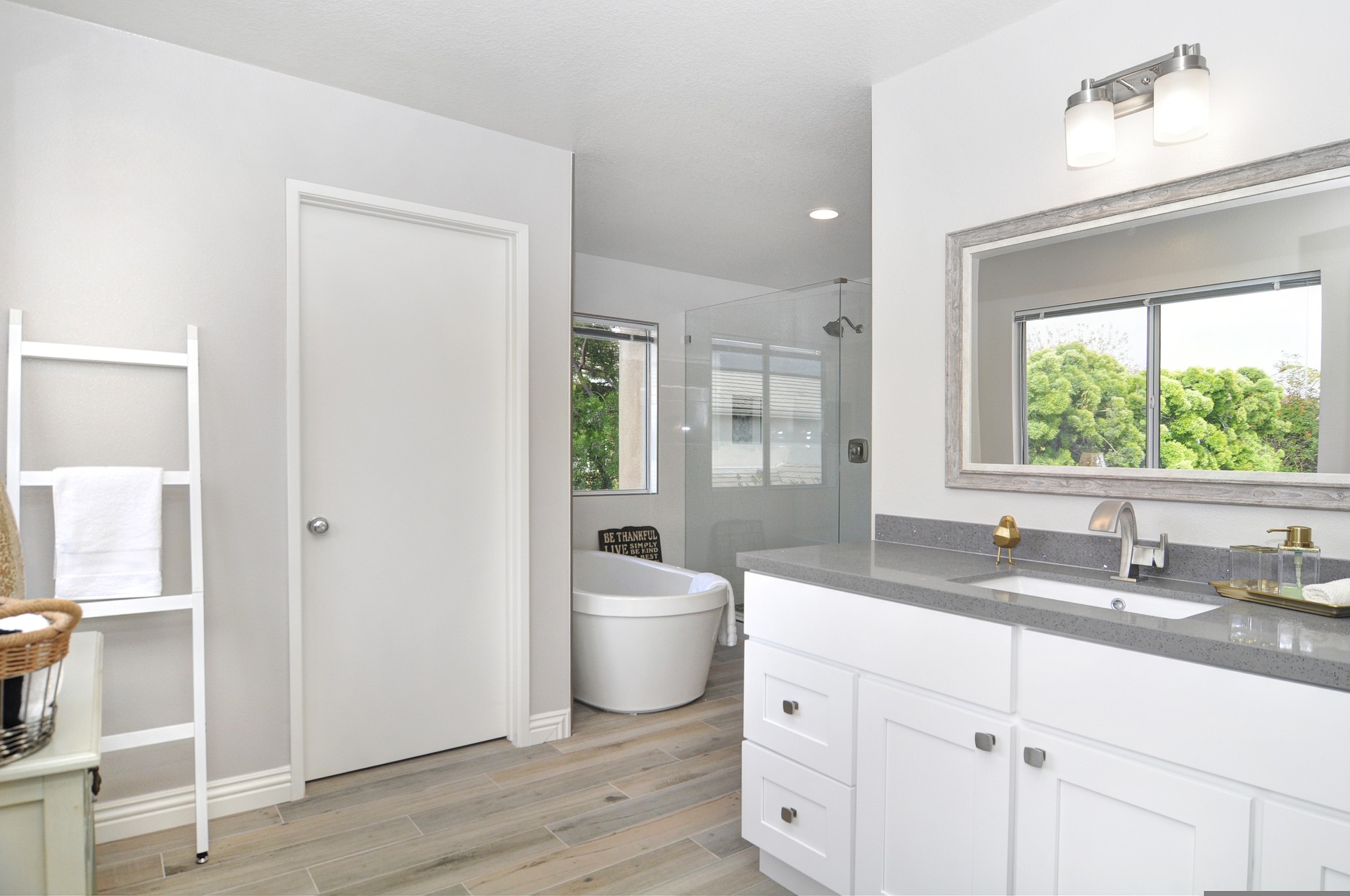 Bathroom remodelling is a daunting and time-consuming undertaking. However, it is one of the most effective ways to improve the functionality of your bathroom and freshen up the space. Bathroom renovations also increase the value of your home. If you are thinking about remodelling your bathroom, here are six factors to consider to streamline the process and achieve your dream bathroom. First, determine your budget and prioritize your must-haves. Second, plan for the future and ensure that your remodel sustainable. Third, choose the right fixtures and finishes that suit your style and needs. Fourth, consider the layout and flow of the space. Fifth, hire a reputable contractor who can execute your vision. Sixth, if you're in Westchester, NY, consider hiring a local contractor with experience in bathroom remodelling.
Budget
When taking on a bathroom remodel project, the first thing to keep in mind is your budget. Creating a budget beforehand and understanding how much you want to spend enables you to make more informed decisions during the remodelling process. To create a reasonable budget, you should first establish the following:
The function of your bathroom

How often do you intend to use it

The materials and fixtures you want for your bathing area

How many people will use the vanity

Will you hire professional contractors, or will you handle the renovation yourself

How do you want the bathroom to be laid out?
You should then set a reasonable amount to cater to all the expenses. Ensure you also create a contingency budget to pay for any unexpected costs. 
The available space
Few things can be more frustrating during a renovation than purchasing bathroom fittings and fixtures that do not fit in the available space. For this reason, ensure you determine the accurate square footage of your room before the renovation process begins. 
Be sure to create a floor plan that incorporates the bathroom's dimensions. This will enable you to develop a strategy to maximize the available space. Putting together a floor plan can also help you determine how to increase the room's size. For instance, you could knock down a wall or closet to expand the bathroom space. 
Time
Research how long a bathroom remodels takes before the construction begins. You need to ensure the renovation process fits into your schedule. This is especially important when you stay at home. 
Most people assume that small bathroom remodelling projects take a few days while renovating a larger bathroom could take up to a month. However, this is not always the case. Different factors, including the number of items that need to be altered, the contractor, contract permit and approval, and the nature of the project: partial or complete renovation, impact the bathroom renovation time frame. Be sure to speak to your contractor about the anticipated time frame for your project to enable you to plan accordingly.
The future
Always design your bathroom with the future in mind. If you are a young couple, you should consider whether you intend to have children in the future and how the design will cater to your growing family. Establish whether your children will be out of the house soon for an older couple, and plan accordingly. 
You should also determine whether you intend to sell the home soon. If you do, a bathroom remodel can increase the value of your home, increasing the chances of getting an excellent offer. However, consider the potential buyers when choosing bathroom updates and fixtures. For instance, if you are considering listing your home, you should paint the bathroom walls a neutral colour instead of your favourite bold shade.
DIY Vs. Hiring contractors
Like most home renovation projects, a bathroom remodel is expensive, and most people opt for the DIY route and handle the task themselves to cut costs. However, without the relevant skills and knowledge, a DIY project often results in expensive issues later, especially if everything is not done correctly. You will eventually hire a professional to correct the mistakes you may have made, which is time-consuming and costly.
For this reason, consider working with an experienced and reliable contractor for your bathroom renovation project. A contractor will not only guide you on what will likely work with the available space and point out what you may have overlooked. They will also ensure compliance with local building codes to prevent legal suits and fines.
To find the right person for the job, compare estimates from at least three contractors, vet their credentials, and check a potential contractor's portfolio. You could also ask for recommendations to a reputable bathroom contractor from friends, family, or neighbours who have handled a bathroom remodelling project before.
Ventilation
The bathing area is one of the rooms most prone to high humidity. This is because of the increased vapour released into the atmosphere when bathing. High humidity dampens the bathroom, resulting in mould and mildew growth. Mould and mildew can compromise your loved one's health, so you should plan for proper ventilation during the bathroom renovation project. Determine the best location to fit fans and amp up the wiring to ensure proper ventilation.
Endnote
Remodelling your bathroom does not have to be daunting. With proper planning and preparation, you can undertake an incident-free renovation project. Be sure to also keep your budget, available space, time, future needs, and ventilation in mind before you remodel your bathroom. 
Ref: 3051.26807 | 3243.

27317