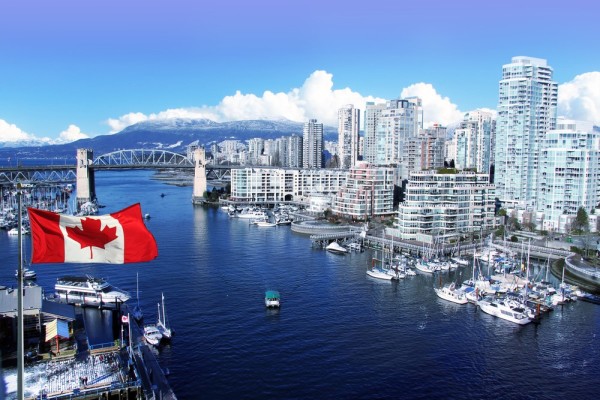 There is a new trend emerging amongst Millennials in the Toronto housing market. In the past, the younger generation opted to leave city life behind to raise their children in a more rural area than the Toronto city center provides. But Millennials are now shattering traditions in real estate, and are deciding to remain in the bustle of the downtown area to give their children a little more culture and excitement.
For the first time, condos around Toronto are being occupied not just by single professionals or retirees; they are now booming with young families looking for more options than just the average coffee shop on the corner. The influx of single families into new condo development Winnipeg spaces is forcing Toronto and other Canadian cities to reconsider the need for things like parks and to create a more kid-friendly atmosphere to accommodate the growing trend.
It is also making building developers think "outside the condo box" to construct dwellings that are larger and can fit families instead of couples. The Toronto City Council was approached by new "vertical community" advocates to create new guidelines to adapt to the growing population of families in the urban areas.
Some areas have tripled their population of children occupying city condos, especially those along the waterfront. That translates into more spaces needed for the additional students entering the Toronto school system. Statistics show that the number of preschool-age children has more than doubled in just the past decade, leading to overcrowding and the need for more room for public education.
One of the biggest reasons that single families are overtaking condos is because the  couples who bought them are staying put due to money constraints. Even if they had intended their first condo to be a stepping stone to a bigger and more appropriate single-family home, the rising cost of real estate and the lack of advancement in the Millennial group are forcing many couples with children to stay put.
Another reason that many young professionals with kids are deciding to stay in the city center is because there are more jobs located nearby. So that they don't have to commute for hours to get to work or to see their family, professionals are staying close to where job opportunities exist in order to have a better influence on their time and transportation costs.
Due to the lack of green space and kid-friendly places, local parks and libraries are being inundated with children looking for some time away from home. That has many development planners looking for spaces to provide growing families with additional alternatives for places to go and play. Future city planning will need to take this increasing population into consideration.
The city is currently considering taking measurements of how many available condos have a family-friendly design, to decide if additional guidelines should be put into place to provide enough living spaces for those who intend to raise children in the heart of the city. A quota might be the way to address the needs of the community and to curb the overgrowth in population so that it doesn't become a problem.
The city council is hoping that they won't need to respond with quotas and ordinances, but that developers themselves will respond by adapting according to the needs of the community. It would seem logical that developers stand to do better economically by designing family-friendly neighborhoods to house the influx of children and single families.
It's not just about building bigger units; those who are staying in the city are hoping that they can find more places for entertainment, more kid-friendly activities, and a more family-friendly approach to the neighborhoods that once housed just adults. Another possibility is the suggestion that more companies provide in-office daycare facilities to help watch children who aren't old enough to begin in the public school system.
It's all about strategy: if the city planning department can get developers and residents on board to work together, then Toronto can become another urban haven for single families who are okay with small backyards. What is apparent is that Toronto needs to be forward-thinking in order to better plan for the health and wellbeing of its up-and-coming families.