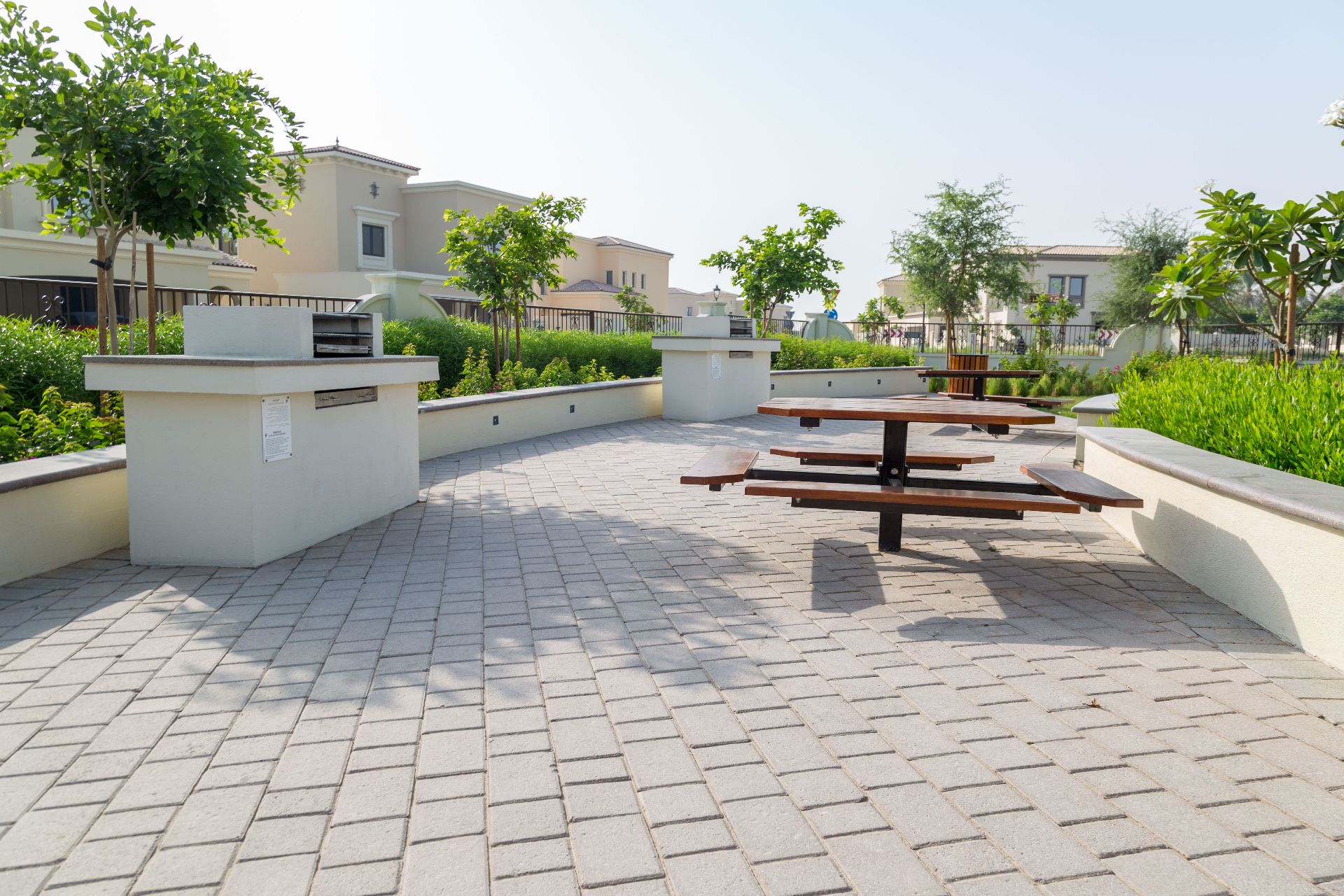 If you are looking for one name for the most lucrative investment options in villa communities in Dubai, Arabian Ranches is certainly going to stand out. The premium villa and townhouse community has a lot of amazing investment opportunities to present to the seasoned investors. However, despite the fact that Arabian Ranches takes pride in being the premium suburban development, there are some other choices available to buyers as well with communities like Damac Hills, Ranches Phase 2, and Mudon. So, if you are looking at an investment opportunity, here's some good information that you may want to consider as you start screening through the available options.
The General Market Situation
Considering the villa market across Dubai, the larger ones don't move as quickly nowadays and they stay on the market for an even longer time than before. Due to that, the capital values have seen a significant decline for last few months, especially for the 4-bedroom, 5-bedroom and 6-bedroom villas. So, they make great entry points as far as end-user villa buyers are concerned.
The Price Ranges For Difference Villa Types At Arabian Ranches
Now, if you are planning to buy your own villa at the Ranches, you must be aware of current rental and sale price ranges for different types of villas in this community. Here we have outlined them for you to facilitate the decision making process.
Price Range For 2-Bedroom Townhouses
Palmera and Al Reem offer 2-bedroom townhouses with some amazing facilities. The transaction price for these townhouses in Al Reem ranges between 1.7M AED and 1.9M AED. However, when it comes to rent prices, it goes as high up as AED120 – 135,000 yearly.
As for Palmera, the 2-bedroom smaller townhouses – the ones classified as Type C – are sold at 2.0M to 2.3M AED. On the contrary, the bigger 2-bedrrom townhouses with study rooms – classified as Type B – are sold at around 2.5M to 2.7M AED. Currently, the rental prices in Palmera stand at an yearly average of 125,000 – 155,000.
Price Range For 3-Bedroom Townhouses
You can also buy 3-bedroom Townhouses in Palmera, Al Reem and Almas Townhouses. We're not mentioning the price range for Almas units here because they are very limited in number and aren't worth mentioning. In other two developments, however, the current selling price of 3-bedroom townhouses based on their location, status and type ranges between 2.2M to 3.4M AED. On the other hand, the rental values fall in the range of 140,000 to 200,000 AED yearly.
Price Range For 3-Bedroom Villas
You can invest in 3-bedroom villas in the Ranches in Saheel, Alvorado and Savannah developments. The units found in Alvorado are thought to have best layouts and they are generally priced a bit higher than the rest. Currently, the selling price for 3-bedroom villas in the Arabian Ranches ranges between 3.4M to 4.2M AED. The rental values, on the other hand, vary between 185,000 to 230,000 AED a year.
Price Range For 4-Bedroom Villas
You can buy 4-bedroom villas in the Mirador, Al Mahra, Alvorado and Terra Nova developments in the Arabian Ranches. The transaction price at which these units are sold ranges between 4.2M to 5.1M AED. The rents, however, vary between a yearly figure of 215,000 to 250,000 AED.
Price Range For 5-Bedroom Villas
If you're eyeing an opportunity to invest in a luxury 5-bedroom villa in the Arabian Ranches, you may find one of your dreams in Saheel, Mirador, Savannah, Al Mahra, Alvorado or Terra Nova developments. Currently, these villas are sold at anywhere between 4.5M to 6.2M AED. But if you look at the rental values of these same villas, they range between 230,000 to 300,000 AED per year.
Arabian Ranches in Dubai presents a great investment opportunity and with the price ranges moving low right now, it's high time that you buy a villa or townhouse there. Just keep above price ranges in mind before you settle for one, though.