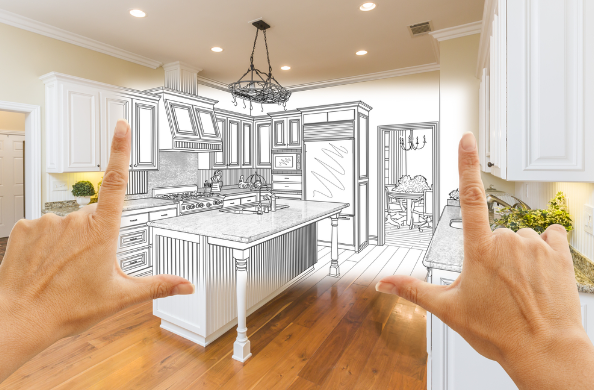 Property owners always seem to blow their money on housing or flat upgrades in the hopes of drawing in potential tenants or charging them more rent. While this sounds great in theory, it seldom works out. You could actually end up spending more than you could ever hope to recoup. In a worst-case scenario, you could end up spending thousands.
We polled a number of landlords and investment experts to come up with a list of the most expensive improvements and how you can avoid them.
Solid Wood Flooring
Genuine wood floors look amazing, but they're unbelievably expensive. While potential renters might be wowed by the shiny look of well-glossed boards, they're unlikely to actually spend more just to be in a place with them. Landlords who need to refinish some flooring might want to look into engineered wood instead.
At one point this would have been treated as a cheap substitute, but there are now engineered alternatives that look premium, but without a premium price. For instance, Kahrs wood flooring looks indistinguishable from real wood even to trained eyes.
Bathroom Additions
Renters who hope to move in their whole family might refuse to move into a place with only one bathroom. However, adding a second one to make your home or flat more attractive to them is seldom worth it. Adding a new bathroom can cost over £32,000 according to some estimates, and upscaling an existing one could theoretically cost even more.
Office Remodelling
Larger homes and flats that feature additional bedrooms might be excellent choices for those who need a home office. However, you should let your tenants decide how to best utilize these spaces. Don't remodel a room and turn it into a purpose-built office. One study claimed that this could represent a net loss of 54 percent over 12 months.
Entry Door Replacement
Decorative doors are attractive, but they're not going to get renters to pay more no matter how good they look. You'll definitely want to replace an entry door if it's wearing out, though, so consider going with traditional heavy-gauge steel. One review claimed that you could recoup somewhere around £1,000 for this kind of investment. Those who own flats with interior doors may want to use traditional wooden fire ones instead of some expensive posh design.
Major Kitchen Work
While you might want to replace outdated or worn countertops, don't feel like you need to redo everything in a kitchen unless the lease tells you to provide new appliances for your renters. Few people will even notice or care about certain aspects of the cabinetry. Adding lots of additional technology can be tempting, but new electronics are costly and aren't universally liked. Consider the fact that a new stove could cost £5,000 and you might begin to see how insignificant this kind of work really is.
Minor kitchen remodelling, however, could theoretically pay off depending on how much you're willing to put into it.
Adding Fancy Washers or Dryers
Some flats might have communal launderettes, which is especially important for renters who have hefty bedding like duvets and comforters. If this is the case, then you don't want to add a washer or dryer no matter how much you might be tempted. If for whatever reason you're required to perhaps as the result of a contract, then make sure to only install basic serviceable machinery that could possibly fit larger pieces of bedding.
Fancy machines can cost thousands and will almost never sell someone on renting a house. Those who are renting out residential caravans should really avoid this costly upgrade, because it doesn't make any sense when the structure itself may not be worth all that much.
HVAC Upgrades
Heating and cooling work only make sense if the current equipment is ancient and going through a lot of energy. In fact, installing a new furnace or AC unit could actually waste more power than what you have there if the new one isn't sized properly for the dwelling in question. If you're renting flats or houses that don't currently have any sort of air conditioning, then you'll need to judge them against the local competition. Other homes might not have the amenity either.