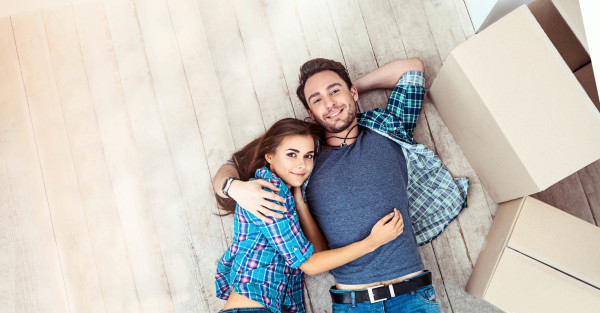 Owning a home is a goal for many. With the housing market now flourishing, buyers are taking the opportunity to invest in property. If you're currently in the market to purchase a home, there are a number of things you must be aware of. Though it may seem as easy as getting a mortgage, finding a home, and signing some paperwork, the process to owning your first home requires a few more steps. Below, is a quick guide of what you can expect as you start the process of finding and buying a home.
Get Your Finances in Order
If you're going to rely on a mortgage to finance your home, you'll need to have your finances in order. Any mortgage company that you try to apply with will want to review your financials to ensure that you're credible and more importantly, if you have the means to pay the loan as required. This can include an in-depth review of your credit history, income taxes, and employment history for the past few years. Gather all this information and have it ready before you begin applying for mortgages.
Get Pre-Approved
After gathering all your finances, you're ready to begin applying for mortgage pre-approvals. This is ideal before you start looking at homes to see how much you can spend on a house. A pre-approval is determined based on information you provide the bank or mortgage company about your finances. They will tell you how much they would be willing to lend you and you can use this information to shop for homes in that price range.
Shop for Your Home
If you opt to hire a real estate agent, now would be the time to do so. Though you will be required to pay a commission, some find agents to make the home buying process easier. You can now begin looking for homes both online and in-person within your price range based on your personal preferences. Once you've found a few you like, you'll need to schedule visits. Once you find what you like, inform your agent so that you can make an offer. (You'll need to get approved by your mortgage company at which time they will verify the information you've provided previously.)
Request a Home Inspection
Before you sign the deal on your new home you have a right to know what's going on with it. A home may appear in great condition to the untrained eye, but really have a lot of issues that need to be taken care of. Some of the problems you may be able to take care of later on but others may be red flags that need to be repaired by the previous owner prior to purchasing the property. A home inspector will check every area of the home and report any issues.
Get the Home Appraised
Before a lender will provide you with the funds to purchase your home they need to make sure that it's worth what they're lending you. A home appraisal is a routine process in which an expert evaluates the market value of the home based on its appearance and the value of homes in the area.
Coordinate and Sign All Paperwork
Once the home has been appraised and the sellers have accepted your offer all that's left to do is get through all that paperwork. There is a lot of paperwork to be signed at closing. You'll need to have a title company verify that the sellers are the actual owners of the property and sign loan documents. From there, the documents are processed and the funds are released for the purchase of your home.
If you thought that the most challenging thing about purchasing your first home would be finding a property that has all your must-haves in it, you've got a lot to learn. The home buying process takes some time and requires several steps from the time you ID your dream home until the time you sign the papers and move in. Working with a reputable mortgage company, real estate agent, home inspector, and attorney can help make the home buying process a lot easier to manage.