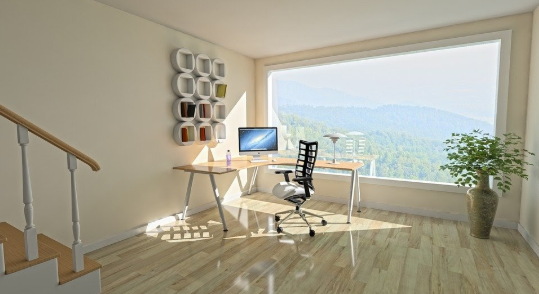 One of the best ways to protect your home from the glare of the summer sun without obstructing your view is by using privacy screens. Two of the most common privacy screen options are solar screens and window films. The solar screen can extend its protection to your outdoor space such as your deck or patio, while window films can mostly protect your interiors.
 Read on below to know how each of these privacy screen options work and the advantages of each for your home.
How Solar Screens Work
Solar screens are made of a unique fabric woven from fiberglass and coated with PVC segments. These fabrics come in different shades and styles, which are usually categorized as either dark, light, or high-performance reflective fabric. All of these fabric types are used to create a privacy screen with glare and heat control, as well as natural light management. The ability of these mesh shades to control the light and heat coming through is indicated by three factors that make up the total solar radiation percentage.
The solar transmittance factor is the percentage of solar radiation that is allowed to penetrate through the fabric. On the other hand, the solar absorbance factor is the percentage of the solar radiation that is captured by the mesh. Finally, the solar reflectance factor is the percentage of solar radiation that is bounced off by the solar screen.
Energy Efficiency
Solar screens have the capability to block the infrared rays of the sun that is a great contributor to the heat you experience in your home. Thereby, your home is kept naturally cooler even in the hot summer months. As a result, you will be able to reduce your air conditioning costs.
Protection of Furnishings and Interior
Solar screens can also protect your furniture from fading or prevent your hardwood floors from drying. These can also offer ample protection for your valuable artworks from having a direct exposure to the sun. Overall, solar screens will be able to protect your interiors from sun damage.
Inhibits Insects from Penetrating into Your Home
You can also install solar screens on your deck and patio, which is an ideal shade solution, allowing you to spend time outdoors without worrying about too much sun exposure. But aside from protection from the sun, these privacy screens will be able to keep the bugs out too. The best part is that you don't have to sacrifice the aesthetic design of your exteriors because for sure, there is a privacy screen design that will perfectly complement your outdoor space.
How Window Films Work
Another type of privacy screen is a window film, which is made of polyester. It is a self-adhesive film that is directly applied to glass surfaces. A glass surface has the ability to offer protection from exterior elements such as wind, rain, or snow, but it doesn't offer ample protection from sunlight. This is where a window film comes in because when a glass surface is treated with a window film, the harmful UV rays and excessive heat from solar radiation are reflected. Only the visible light and reduced heat are allowed to penetrate through the glass.
Protection from UV Rays
Window films have the ability to block the UV rays of the sun which can cause damaging effects such as skin cancer. Thus, you will be able to sit comfortably in one of the sunlit rooms in your home, without worrying about applying sunscreen.
Enhanced Safety
Another advantage of using a window film is its added protection in case your window breaks, perhaps because of the strong winds during a storm. The window film inhibits the glass from shattering, keeping glass shards from entering into your home, thereby, reducing the risk of injury.
Like with the solar screens, window films also bring forth energy efficiency as it keeps your home cooler. However, the level of protection it provides is limited to your interiors since the film needs to be applied directly on the glass surface of your windows.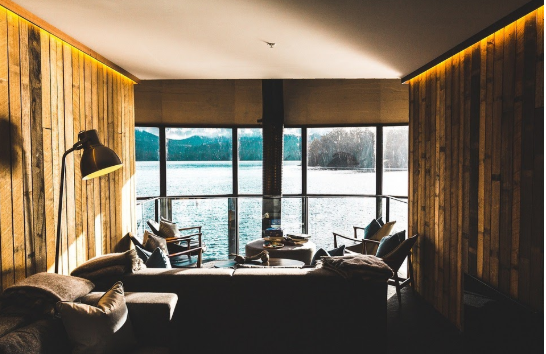 In conclusion, you have a number of options when it comes to installing a privacy screen in your home. You can either go for solar shades or have your windows tinted. Both will be able to provide you with the privacy that you are after, while protecting your home against the harmful rays of the sun, without blocking your magnificent outdoor view. The best part is that you have many design options to choose from, offering you a certain guarantee that your home will still have that decorative edge.