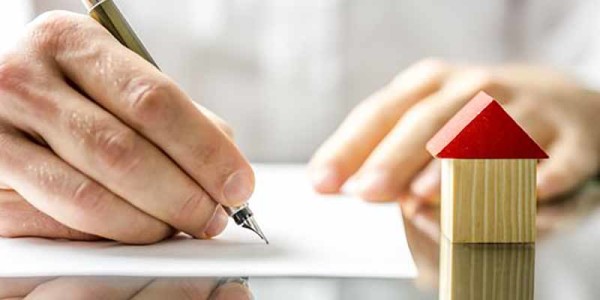 As an owner of a flat, the first time that you may become aware of the implications of the length of your lease is when you come to sell your property. Amongst many of the questions an estate agent will ask you, 'how long is your lease?' will possibly be one of the most influential in determining its marketability and ultimately its final selling price.
If a lease is under the 80 year mark it is considered to be short and as such even one approaching that milestone should be investigated further.
The Leasehold Reform, Housing and Urban Development Act 1993 (the Act) provides us with the formula and methodology for establishing the premium to be paid as well as the qualification principles of the leaseholder.
To qualify in the first instance you must have owned a long lease for the past two years. A long lease is defined as follows:
a lease of a term of years absolute in excess of 21 years when originally granted
a shorter lease which contains a clause providing a right of perpetual renewal
a lease terminable on death or marriage or an unknown date
a leaseholder having held over at the expiry of a long lease, and the landlord has not served a notice terminating the tenancy
a shared ownership lease where the leaseholders' share is 100%
In most circumstances it will only be the two year rule that determines qualification; there will however be implications if you are currently looking to market your property for sale. Your first step will be to instruct an experienced leasehold valuation surveyor to establish the likely costs involved in extending your lease.
Once this is known you have two options:
Option 1 – Extend under the Act
It is actually a common misconception that you extend your lease under the Act as technically the leaseholder acquires a new lease. This will be for:
A term expiring 90 years after the termination date of the original lease.
At a 'peppercorn' (i.e. no rent).
The remaining lease provisions will generally be the same as the original lease.
The Act provides a structured framework for extending a lease which, at its conclusion, should result in the leaseholder paying the Freeholder a fair and reasonable premium. The only negative in terms of timing is that the process is likely to take anywhere between 3 and 6 months to reach a conclusion; which isn't particularly helpful if your property is about to be marketed.
Thankfully the Act does allow you to assign the notice that initiates the process to your lease, allowing the incoming purchaser to continue after the sale. You will need to bear in mind that the marketing price will need to reflect the likely cost of this (including professional fees) so prospective buyers are likely to err on the side of caution when making offers.
Option 2 – Approach your Freeholder for an extension outside of the Act
In normal circumstances this is not a route I would normally advocate from a long term perspective as without the governance of the Act a Freeholder is likely to demand a premium that is far less favourable then what could be achieved under the Act.
Whilst the initial offer may well appear reasonable, you are likely to be offered an extension to as little as 99 years and will in my experience almost certainly continue to pay ground rent but at an increase figure.
Despite these negatives if your Freeholder proposes an offer that is similar to your surveyor's valuation and can be agreed to include professional fees, you could have a newly extended lease in a matter of weeks as opposed to months. Your surveyor will be able to advise you whether the deal you are offered is fair and should make particular reference to the impact on new ground rent provisions. Whilst a slightly inflated ground rent is unlikely to deter buyers, a figure that is much higher may well do so.
Ultimately, how you proceed will be down to your personal circumstances, the professional advice you receive and how reasonable and responsive your Freeholder is. As a starting point, you can obtain some approximate costs by entering the basic details into a lease extension calculator following which it is advisable to proceed with a more in depth valuation from a Chartered Leasehold Valuation Surveyor.