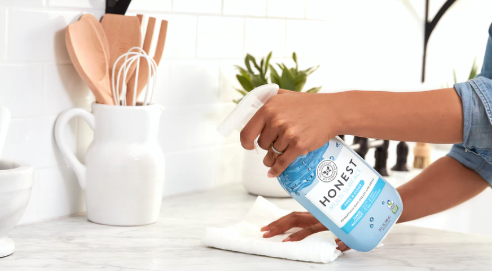 A clean house is a safe space for a family. A clean home is beneficial for our physical, mental, and emotional health. Dirt and clutter build-up is unavoidable, however, you can always make your house tidy by deep cleaning every once in a while. If you are not the one who likes cleaning and tends to procrastinate, it can be overwhelming. To make it easier for you, we made a list of how it would be easier for you to clean up your house in one day. Continue reading for the most helpful tips on your way to a cleaner home.
Plan and Gather Cleaning Materials
The first thing you need to do to get things done easily is to do a checklist and time plan so you know what and when to do things. Cleaning a house is easier when you are focused on doing it. Start from the inside of the house and rooms up to the living room and outside. This way, you will not bring any dirt from inside after you are done cleaning. Writing up a plan will help you picture out the details and have a guideline to follow. You should also gather all the cleaning material in one basket to save time and have it all in reach when you need them. It will save you time and effort if you organize things right from the start. The bonus point is you will not lose track of what to do and will never lose your cleaning item in a mess.
Things to Do During This Step:
get vacuum, mop, sponges, and rags

mix any cleaning materials in the bucket

gather it all in a central space
Clean and Disinfect
Once you are all set, it is important to do this two-step, which is cleaning and disinfecting. Cleaning is removing all the dirt, food remnants, dust, and other contaminants from the house while disinfecting is killing any bacteria and pathogen from it. You have to do this to deep clean your house, most especially right now that we can be easily sick with a dirty environment. 
Things to Do in This Step
start vacuuming all the surface and mop and spray it with disinfectant after

dust and wipe all the cupboards, tv stands, and kitchen counters

get your proper cleaning material and spray it on to your carpet. you can steam dry, or air dry your carpet after
Moreover, carpeted areas are one of the hardest to clean areas in our house, and Carpet Cleaning Eagle Idaho mentioned that you should use an EPA-Registered carpet sanitize that can eliminate odor-causing bacterias. To ensure that cleaning and disinfecting are effective, wipe surfaces first with soap and other cleaning materials and do a second wipe of disinfectant.
Organize Appropriately 
Things to Do in This Step
fold all clothes, tidy up toys and put away books, etc. in drawers and storage

separate things which are meant to be outside and inside

sort out things to throw and keep
We tend to just put everything away by just putting it inside the drawers and storage without really organizing it. Cleaning doesn't mean just putting things out of your sight. Wherever you clean clutters, make sure that you are putting it in proper storage rather than just setting it aside in areas that it wouldn't be seen. You have to organize properly, and appropriately all of the clutters that you have. You should check on your items every once in a while, which one needs to be thrown away and kept. This will also help you avoid hoarding things you don't need. 
It might be a hard task to start with, but once you get on with it, it can be a fulfilling thing to do. Deep cleaning your entire house may take one day, but once you finally get to do it, you can have a relaxing time after. Just make sure that you plan, clean, and disinfect and organize. It is surely possible to deep clean your house in one day.