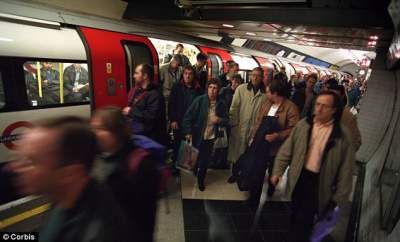 Whether you work in London or love the capital city so much you just can't stay away, you might be looking for a commuter town that's far enough away from the city but close enough to get there hassle-free. If so,Berkshire could be right up your street as not only is it renowned for its racetracks and idyllic countryside, it's also home to beautiful towns that are all very commutable.
These include:
Reading
With trains running from Reading to Waterloo, you'll be able to get to London quickly and simply but that's not the only benefit of this town. Reading is a haven for anyone who loves to shop, with The Oracle offering everything from boutique shops to major high street stores such as Debenhams and John Lewis. Restaurants, cinemas, cafes and pubs are in abundance and if you need more practical matters to be attended to, such as going to the opticians or getting your ears tested at Hidden Hearing branch, you won't have to travel for miles as the facilities you need are right on your doorstep. Reading is wonderfully multicultural and an exciting place to explore, so it'swell-worth looking around this area.
Newbury
Newbury attracts commuters like bees to a honey pot thanks to its impeccable train service to London. A former market town, Newbury is extremely pleasing on the eye and as well as beautiful 18th-century architecture comes complete with an old-fashioned pork butcher and pie baker. Seeped in history, this glorious part of the world is also graced by the Kennet and Avon canal which adds to its scenic richness and makes for a great photo opportunity particularly on a sunny day. As well as all this, Newbury is (of course) known for its spectacular racecourse,which offers a fun-filled day out for the whole family. Fancy an excursion? Then you could also venture into Watership Down country as idyllic villages are just a stone's throw away.
Slough
Head to Slough and you can enjoy a non-stop train service to Paddington, something which many commuters take advantage of these days. With a host of high street stores found at the Queensmere Observatory and a host of specialist shops at The Village, you're sure to find all the facilities you could need and more within the town. A sports centre, 10-screen cinema, ice-rink and plenty of eateries can also be found making Slough a great place for singles,professionals and families alike. Accommodation varies, but whether you're in need of a council house or are hoping to move into a Victorian semi, there are plenty of options to choose from.
Commuter towns in Berkshire are plentiful and offer quick and simple links to the capital, so it's definitely worth taking a look around these areas.
Find Properties for Sale in London and the Surrounding Area: