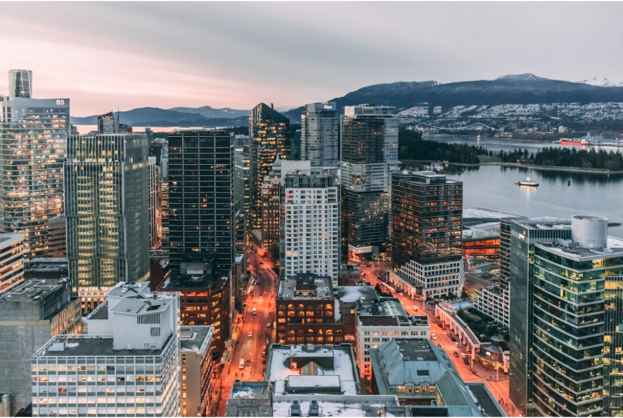 Canada has unlimited opportunities and potential, with social equality, lower poverty, increasing job counts, and fully functional law and order. Because of Canada's higher economic growth, living costs are always a more significant concern.
Whether you are a citizen or planning to move to Canada, having an overview of the living costs and related expenses in major Canadian cities can be an added advantage for your future steps. Our extensive research uncovers accurate monthly expenditures in several popular Canadian cities and cost-cutting strategies.
Vancouver, British Columbia
This west coast city is globally recognised for its ethnically diversified characteristics. With its edging mountains, art galleries, original theatres, modern restaurants, and friendly crowd, Vancouver is the most desirable location for filmmakers, professionals, international students, and immigrants.
For $2296 (excluding housing costs), you can easily maintain a sound and healthy lifestyle. A two-bedroom, two-bathroom home in a desirable neighbourhood can cost up to $5,100,980. A comparable property's rent ranges between $3,350 and $5,500.
Money Saving Strategies
Avoid living in the main city.
Use public transportation as much as possible.
Apartments are less expensive than houses. One-bedroom rent is $1,600.
Toronto, Ontario
The capital of Canada is the home of 2,794,356. This city hits the top position in the "best city for living in Canada" list due to its bustling streets, shining verticals, diversified culture, higher safety, and overall cleanliness. Still, it is a costly city, and new movers should avoid it in the very first place.
A 1-bedroom apartment's monthly rent is above $1,200, while other expenses for a single person may total $3,866, including food and utilities. The cost of a three-bedroom, three-bathroom home with 699.99 square feet ranges from $850,000 to $1,471,900.
Money Saving Strategies
Rent out a room for foreign students.
Avoid restaurants as much as possible.
Calgary, Alberta
This oil-rich city is home to numerous skyscrapers. Calgary's western touch and cattle business replicate its other name, "Cowtown." The monthly living cost in this city is approximately $1980, excluding housing.
A 2-bed, 2-bath, and 975-square-foot area in Calgary ask for $1,800,000. A 4,000-square-foot duplex can be purchased for around $6,373,000. The rental charge for a 2-bed apartment is $1,500.
Money Saving Strategies
More use of locally grown products.
Purchasing foods from nearby villages.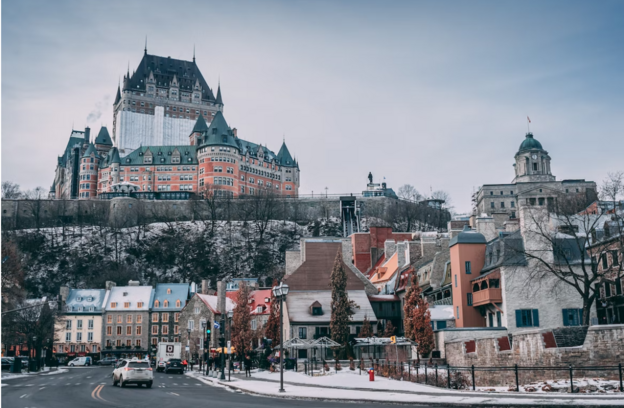 Kamloops, British Columbia
Kamloops' economic growth is thriving, attracting thousands of immigrants, students, and working-class population groups. The cost of living is also skyrocketing, and the current monthly cost exceeds $3,800 per month for one person, including rental. With numerous existing jobs and new opportunities, Kamloops' property prices are on the rise. In some city areas, a 2,500-square-foot property with three bedrooms and two bathrooms asks for more than $8900,000.
Living near small towns or villages can benefit your wallet to grab business and job opportunities. In this case, Chase, Ashcroft, Salmon Arm, and Coldwater can be the best choices. A 2-bedroom, 1-bathroom home in Chase may cost $390,000, while the same in Coldwater may cost $450,000. Again, Salmon Arm and Ashford real estate are attractive for a low to high-range budget; a 3-bedroom, 2-bath house charges only $399,000 with larger open spaces.
Money Saving Strategies
Take advantage of open space and use solar panels.
Allocate room to an individual worker or student.
Grow vegetables in the empty spaces of the house.
Winnipeg, Manitoba
This living paradise is located at the intersection of the Red and Assiniboine rivers. This city is well-known for its arts, dance, and music. With various business options, it is gradually becoming a top location for young professionals and entrepreneurs. Among its numerous advantages, a dark spot is its high living cost: $3,178 per month per person, excluding housing.
You may need to pay approximately $1,500/month for a 1-bed apartment. The reported average house price in this city is $354,818. Here, a 1-bed, 1-bath, and 789 sq ft area's price range from $149,291 to $180,870.
Money Saving Strategies
Live in Steinbach, Morris, Selkirk, Stonewall, or Beausejour.
Allocate the attic or one room to individual professionals.
Halifax, Nova Scotia
The capital of Nova Scotia, Halifax, has a thriving economy and is globally recognised for having the second-largest natural harbour. Your monthly expenses can reach up to $3,500, including rent, food, utilities, etc.
Most amazingly, house prices outside the city are comparatively low compared to other Canadian cities. A 5-bed, 3-bath, and $4,381 sq ft exclusive property is currently listed for only $390,000.
Money Saving Strategies
Purchase a house outside the city.
Allocate rooms to foreign students or individual workers.
The mentioned cities' living costs may be markedly higher. However, the monthly expenses are manageable compared to opportunities, facilities, and the average household income. If the initial budget is not so big, you should look at places like Golden, Elora, Banff, Churchill, etc.
Ref: 3119.27275