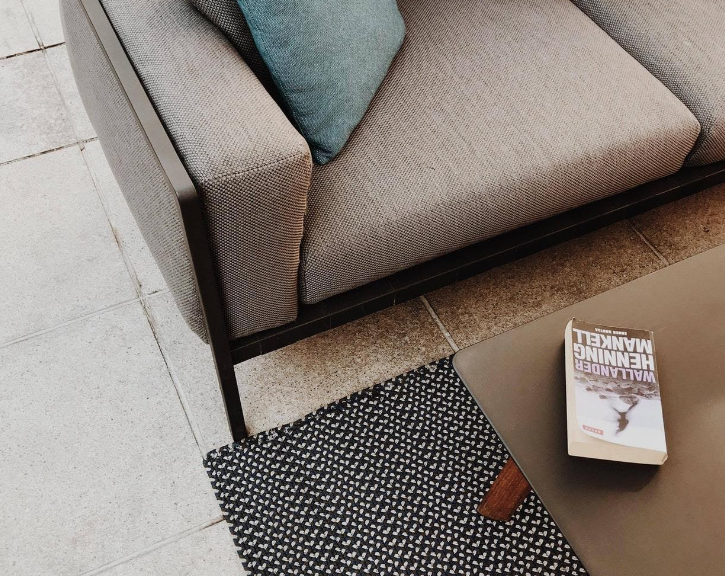 Would you like to give your home the look of pure prosperity? Brown living room furniture is the perfect backdrop to create a luxurious living room. Here's how you can give your room that upscale effect you've always wanted.
Opt for Leather
Leather furniture is the ultimate in luxury. Take for instance the Bastrop Brown Leather Reclining Sectional. With a living room set like this, you'll not only see the rich color and texture, but you'll feel the exquisite touch of supple, top grain leather.
Go for High-End Comfort
The idea of comfort has always been associated with wealth. If you want your living room to have a high-end ambiance, make sure it has the features that give it comfort. One way is to choose a reclining living room sectional. Another is to include cozy soft throw pillows. Don't forget your feet, either. For living room sets that don't have footrests, be sure to include generous-sized ottomans. Look in an online furniture store like 1StopBedrooms to find comfortable touches for your living room.
Bring in Sculptures
Too many straight lines lead to a boring living room. Give yourself the finer things in life! Choose some sculptures to add more elegant, rounded and organic lines to the room. DecorAid suggests taking a good look at your room and noticing if you can see any lines that aren't straight. If not, you know it's time to add some rounded ones. Then, don't be afraid to let your imagination go wild as you look for eye-pleasing sculptures. White or cream-colored pieces have a very refined look that goes with your upscale theme.
Hide Entertainment Items
Nothing looks tackier and cheaper than a living room overwhelmed by a large TV. Wires hanging behind or around it make the look even worse. So, what can you do? You want to be entertained in your living room. One solution is to buy entertainment furniture that conceals it. For a room with a brown sectional, a brown wood entertainment center can look fabulous. Or, you can simply incorporate the TV into a grouping of artwork so it doesn't stand out and overwhelm your décor.
Bring in Intriguing Lighting
Bringing in the most fascinating lighting gives your room the ideal finishing touch. Don't limit yourself to an ordinary table lamp. Choose eye-catching hanging lamps, floor lamps with stunning angles, or even beautiful candles. In fact, adding a variety of lighting elements is even better. Position the lights so they play on the elements in your room that you want to call attention to and highlight.
Go for Gold
What says "rich" better than gold? There are many ways you can incorporate gold into your living room décor. You don't have to have the whole room sparkling with 24 karat gold to accomplish this goal. Simply add a sculpture with a gold-colored base, gold brocade throw pillows, vases with gold rims, or even lampshades that have gold trim. You don't need a lot – just enough to catch the eye. And, because gold and brown both have rich, warm colors, your home will look even more inviting.
If you want to live in a luxurious home, there's no reason you should settle for less. Starting with a beautiful brown sectional, use these tips to create a haven of comfort and abundance. Your palace awaits!