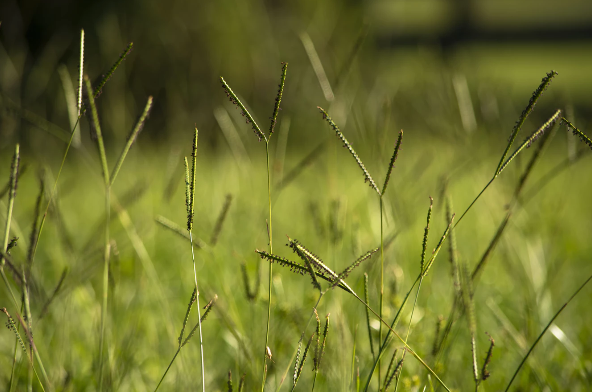 You have probably visited a friend and didn't like the look of their backyard.  Cleaning your backyard can get pretty complicated if you get lazy. Just a week of laziness may leave you with a home that looks like a bush. However, cleaning a backyard can be simple and routine if you choose to focus on it.  Regular cleaning will help you reduce the burden of having to clean at once. Interestingly, regular cleaning of your backyard might not even take much of your precious time. 
With these simple ways of cleaning, your backyard will remain fresh, green, and beautiful throughout the year.
Develop a non-domestic waste disposal mechanism
The main reason why backyards are turned into junkyards is lack of proper waste disposal systems. Where exactly does your waste go?  Although most people have mechanisms for disposing of domestic house waste, few cater to large waste disposal. The most viable solution for those with large compounds is to create a composite site. Have a designated site where you can decompose any green waste and burn non-green waste.  By building a composite site, you reduce clutter all over your backyard. Everything that is deemed useless has to find its way to the waste site.
Prune your gardens in time
Flower gardens can quickly turn into a disaster if not managed properly.  Depending on the type of flower and the season, you must ensure that the leaves do not spread past designated boundaries. Every garden must have boundaries that separate the lower edge of the fields and the house. If the plants are left to dominate, they will lose shape and spread widely— turning your otherwise beautiful garden into a bush. More frustrating, is the fact that tall flower buses will drop leaves on the garden every day making it even messier.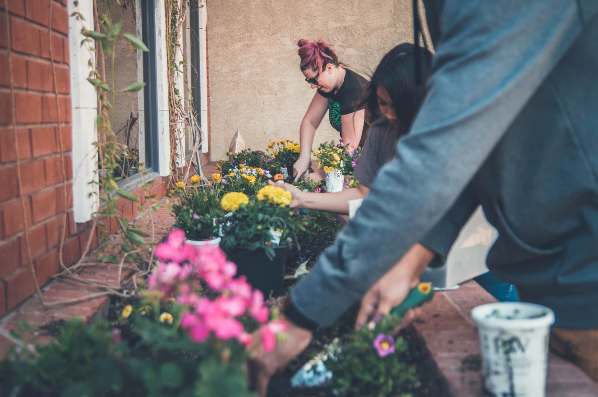 Hold a yard sale to declutter
There are some large wastes that cannot be thrown away. Holding onto things that you do not need might just mean having a dirty backyard. What about that boat that you do not use or will never use? If there is anything that occupies space yet has been rendered useless, you must let it go. The best way of letting go of your old treasures without feeling the pain is selling them off. Sell whatever it is for someone who might put it to use.  A yard sale can help you dispose of anything, from old furniture to cars, electronics, and much more.
Mow your lawn regularly
Forgetting to mow your lawn may leave you with a dangerous bush. As beautiful as your grass may look, it is a dangerous bush if left alone. Grass above 4 inches tall can inhabit all types of dangerous insects. Mow your lawn on a weekly basis or biweekly if you are too busy. Cleaning your yard when the grass is short is very easy.  A simple leaf blower can clean a whole lawn in just a few minutes if the grass is short. However, if your grass is long, using a leaf blower may not be so easy. By ensuring that your lawn grass is short, you effectively reduce the cleaning time from several hours to just a few minutes.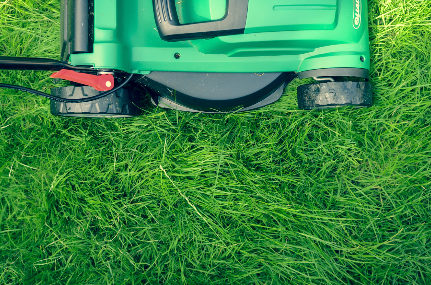 Invest in yard cleaning equipment
The truth of the matter is that yard cleaning is hard if you lack the necessary instruments. There is a lot of equipment that can make yard cleaning easier. Think of the common dirt found in your yard and invest in the necessary equipment. If you have to trim your flowers, it is reasonable to invest in the right trimmers. You also need to invest in a reliable lawn mower and leaf cleaner. All these equipment will help make your cleaning work easier.
Maintaining a clean backyard is not always easy. You must be ready to work on all aspects of your yard regularly. However, with the right tools and attitude, you can maintain a clean yard without a struggle. First, make sure you have a functional waste disposal system. Find a way of getting out any waste that cannot be classified as domestic. Once you know what to do with your waste, classify every unused junk in your yard. A yard sale will help you get rid of anything you may deem valuable.  With that done, you only have to trim your plants and mow your lawn to maintain your yard clean. Of course, you must put in some effort with your leaf blower.