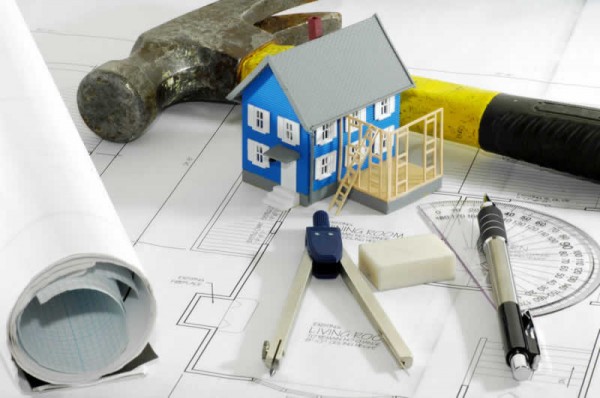 If Channel 4's long-running house development programme Grand Designs has taught us anything, it's that no home should ever look the same. They can be morphed and moulded and sculpted and altered until you've got more than a house – you've got a full extension of your personality.
Sometimes the people who were featured on Grand Designs would make bizarre decisions to make their home 'unique' – horse dung as a concrete substitute, anyone? – but each was undeniably interesting.
Most people don't, admittedly, always have the budget to make their house fit their exact specifications. They'll have to settle for all the changes that their budget allows for.
But let's forget the constraints of budget for a while. It's time to go all Kevin McCloud on your home and think only in terms of the grandest designs.
So what huge changes to your property are likely to make it perfect?
Mezzanines
If your living room is spacious, mezzanine floors could be the perfect way to add an interesting piece of architecture to the mix.
What's a mezzanine? Essentially it's a platform that's supported by steel girders. These girders can be disguised with a fresh lick of paint or even plasterboard surroundings. The end result of your investment is an entirely new piece of floor space, helping you fit more and more of your favourite objects into your home.
The new space created by your new mezzanine could be:
A new bedroom
A dining area
A chill out space
A games room
And pretty much anything else you want
It's versatile addition to your home, then, and one that's well worth the few thousand it'll cost.
Extensions
An extra room is a dream for some people. Suddenly that unused space in the garden is being turned into a new bathroom or a spare bedroom.
But this isn't a decision to be made lightly. Depending on the size of your planned extension and whether it faces a main road or not, you may have to seek planning permission from your local council.
Whether you'll have to apply for planning permission or not depends on the rules of your local authority. Either way, you're best to check. No one wants to be surrounded by mountains of red tape before they build their extension.
Loft Conversions
An attic left to gather dust is little more than a horror movie waiting to happen. Old dolls with wonky eyes, tatty boxes covered in mould, spider webs circulating musty rafters. You'd half expect a serial killer in a Jason Voorhees mask to pop out and give you a heart attack.
But that's not the only reason to invest in a loft conversion. You'll enjoy extra space, add value to your property and maximise the usability of your home. The process will set you back a few thousand pounds, but the end results will make the cost eminently worthwhile.