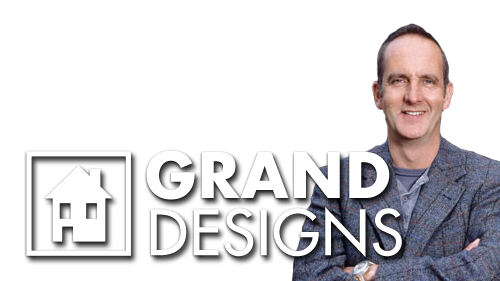 The Most Troubled, Disastrous & Downright Dreadful Grand Designs
Whilst watching Grand Designs recently, I considered how rewarding it would be to build my dream home. Although, creating your own utopia sometimes comes at a heavy price. Here are 5 of the worst Grand Designs builds, which left their owners cursing the day they met Kevin McCloud.
Thames Barge
In 2007, two social workers, keen to leave their small London flat, decided to convert their 100-foot long barge, into a house. What could possibly go wrong?
 For starters, the appearance of the boat-house was simply weird. Large corrugated iron roofing jutted up from the barge into the air, creating quite an eyesore. Whilst this didn't look very pretty, the couple should be praised for using recycled materials. This noble and intriguing idea seemed a little half-baked and they ended up spending £80,000 on this project.
 Presenter Kevin McCloud was sceptical from the onset, saying, "The project was compromised from the beginning.They were not prepared properly from the beginning and were relying on happenstance. I didn't want to do that one from the start."
 As the project ran into cash problems, the couple eventually abandoned it, and left the barge moored on the Thames estuary. Sadly, four years later, the unfinished barge was vandalised and cut adrift. It was later found washed up on an Essex beach, with too much damage to consider refurbishing it.
image source: www.dailymail.co.uk
Kevin McCloud referred to it as a floating scrapheap challenge.  
Church Conversion
image source: www.dailymail.co.uk
When builder Dean Marks decided to convert a dilapidated 18th century church into a new home, he could hardly have guessed what he had in store.
He endured a four-and-a-half year struggle to convince Sandwell Council to allow him building permission. After starting building work in 2005 he ran into a series of problems, with tension leading to the break-up of his marriage. If that wasn't enough he also had two heart attacks, and cited the stress of the project as the reason. He also suffered a serious shoulder injury.
He may have questioned whether God was trying to tell him not to convert the church. Dean Marks powered on regardless and eventually completed the conversion. He introduced a swimming pool and the completed aesthetic wasn't to everyone's taste. Kevin McCloud said, 'It broke my heart to see so much of the character, the integrity of this place disappear, to be replaced by some pretty hideous features and a rather clunky layout.'
It wasn't all doom and gloom though, as the church he bought in 1999 for £12,750, is now worth around £1.3 million.  
9 Storey Water Tower
One of the most adventurous Grand Designs builds was a 9 storey water tower in London. This was a key historical site of a Lambeth workhouse in Kennington.
This grade II listed building was a logistical nightmare from start to finish. It was bought for £380,000 and a further £2 million was spent converting it into a stylish family home. The entrepreneurial owner got into serious debt and resorted to borrowing £95,000 from his grandmother to finish the project.
Whilst the build was completed, and looked spectacular, the owner had had enough and decided to sell the building.
The Curve in Brighton
image source: www.dailymail.co.uk
This project is another example of an owners passion and perseverance leading to serious health problems.
Barry Surtees eventually created a building that looked truly spectacular, modernist and unsurprisingly had a curved shape. The Brighton based project ran into a series of problems, including bank issues and a serious supply issue relating to the 360 feet of curved glass he needed.
Refusing to be beaten by the project, Surtees suffered a serious heart attack and went on to have 5 heart bypasses. This was in addition to the home next door he occupied during the build catching fire.
Eventually he had had enough, and is now looking to sell this spectacular home for around £3.5 million. 
16th Century Guildhall Conversion
image source: www.abc.net.au
Giving up their life abroad, Simon and Jill Bennett returned to Suffolk to purchase two timber framed barns, which they planned to convert into a contemporary house.
However, one of the barns turned out to be one of the smallest surviving medieval guild halls in the country. They then faced the challenge of how to convert a single storey sixteenth century barn into a modern home.
They struggled to find a balance between maintaining the medieval appearance and bringing it into the 21st century. To the dismay of Kevin McCloud they even concreted over the stained glass windows.
Although this build wasn't the most disastrous it fell far short of the potential it had, and didn't really work at all.
Not quite ready to invest in your own Grand Design just yet?
Find Properties for Sale in London and the Surrounding Area: