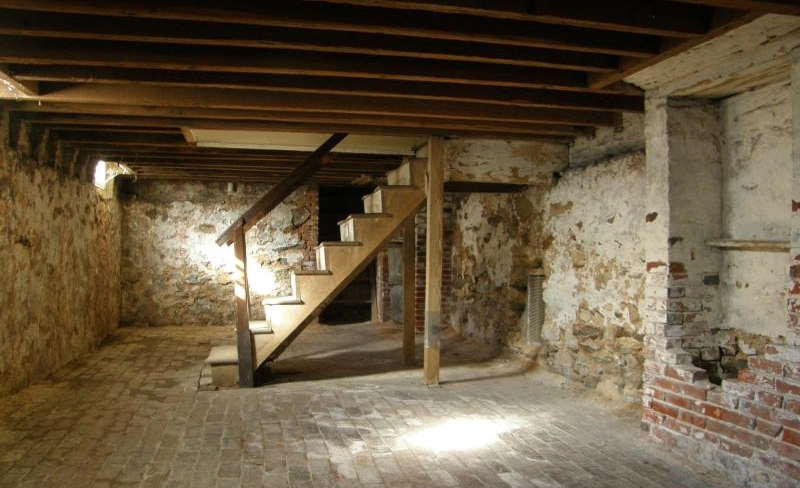 For some, space is a luxury and homeowners in densely populated cities have traditionally turned to loft conversions to achieve that coveted extra bedroom or second bathroom.
However, the quest for extra living space doesn't stop there. Undeterred by spatial limitations, more and more people, in London especially, are building down as well as up.
In an era defined by soaring house prices, limiting the option to move, planning applications for basement conversions increased by 183% in 2017!
So what's the appeal?
Well, aside from avoiding the stress of a volatile housing market, the potential space one can achieve from going undergruond is considerable.
The options are seemingly endless – family living space, home office, spacious kitchen-diner, perhaps?
Coupled with the fact that a basement conversion can seriously increase the re-sale value of your home, it would seem that subterranean dwellings are the way forward for those that can foot the hefty price tag.
What's involved?
If you're an existing homeowner, you have one of 2 options: renovating an existing basement OR creating a new basement directly underneath your property. The following advice applies to both scenarios.
Planning Permission
Planning permission is not required if:
a) The basement is a current feature of your property,
b) You only plan on making minimal internal changes (i.e. converting from a storage space to a habitable space)
This level of renovation works falls under what is known as permitted development, the right to perform certain works without the need for planning permission.
Permitted development rights may vary depending on where you live in the UK, so be sure to contact your local planning authority beforehand.
Undertaking extensive excavation work underneath your property to create a basement will most likely require planning permission. Again, check with your local authority to be sure.
Building Regulations
Whether you plan t convert an existing basement or excavate and build one from scratch, you will need to obtain building regulations approval.
Building regulations ensure that buildings and other such dwellings are safe for human use and are a legal requirement.
The only way in  which you can avoid building regulations approvals is if you renovate or repair an existing basement without changing its original function (i.e. storage).
A Building control surveyor or building control officer will need to be brought in during the construction phase to produce the required plans.
It's important to note that building regulations are required even if the proposed works fall under permitted development.
Party Wall Act
Extensive building work can really test the relationship you have with your neighbours, especially if you break the party wall act during the conversion process.
Party walls divide the properties of different owners with ownership split down the middle.
If the party wall is affected in any way by the proposed works, the owner of the adjoining property must be informed.
Under the act, the adjoining owner has the right to contest the works. This is referred to as a party wall dispute, a matter only a chartered surveyor or structural engineer company, such as HLN Engineering, can legally resolve.
A unique set of challenges
Drawn in by the prospect of digging down? There are a few things you need to be aware of first.
1. Disgruntled neighbours – Converting a basement in noisy, disruptive work. Provided you don't install an Olympic sized swimming pool underneath your house, your neighbours should be fine with the proposed works. Just be sure to consult them first.
2. Water water everywhere… – For conversions that require extensive excavation work, residents in London may encounter large pockets of ground water, otherwise known as the upper acquifer. Encountering large pockets of water can severely delay the process or scupper your plans entirely.
3. How much?! – Ah, the cost. Despite the added value a basement conversion will add to your home, a modest conversion could set you back tens of thousands of pounds.
4. How long? – Time is also an important factor to consider. Whilst renovating an existing space may take a matter of weeks to complete, works that require extensive excavation work could take months. The longer the work goes on, the more costly and disruptive it will be.
A nifty alternative
If all you need is some extra storage space, consider going for something less costly.
Plastic Cellars offer an alternative to traditional, hand-built cellars. Innovative and affordable, plastic cellars are quick and easy to install and can be used to store tools, food and household items, even wine.