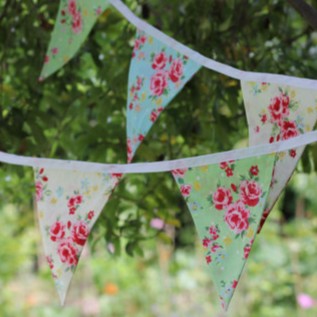 As summer arrives, the party feelings start to appear. Make the most of the summer and follow this guide to the perfect garden party, from invitations to decorations and beverages. This guide will let loose all those summer blues, and let the party season begin!
First off: Invitations
Numbers and people are essential to a garden party. Invites should be decorated in reflection of the themes and mood that your garden party is aiming for. Knowledge of numbers will allow you to work around the area space that is available to you, and what you ideas you can base it around. In advance you can plan a budget for the party for things like food and beverages, and plan around your guests such as, children and those with dietary requirements. Make sure you give your guests plenty of tiem to respond, say 2 or weeks notice.
Set the mood
Decorations and the Scene
The best kind of garden parties come with great decoration and aesthetic, you need to make your party feel welcoming and exciting. The lighting and scene are key ingredients to get a good atmosphere and feel. Here are a list of essentials that will boost the theme of the party:
Fairy lights or holiday lights – easy to hang around the garden, aesthetically pleasing and warming, the easiest kind to use are the battery packed ones, which will mean less electrical wires surrounding the area
Candles – garden candles or torches are not only attractive but bring a warm temperature to the scene, however be wary if children are around, essentially have them at a far distance
Balloons –  will bring colour to the garden, also good playing factor for kids
Bunting – Cool and very vintage, perhaps buy ones that are reflective of the theme behind the party or even make your own!
Hanged ornaments – such as paper lanterns also bring colour and light to the party and are easy to hang around the garden, nice pastel colours will bring out the summer feel to the party
Centre pieces and table decoration – even if it is a fancy setting of food on a stand and napkins these kind of things will make stand out and be eye catching to your guests
Canopies – be wary of weather conditions, a cover is always good especially in times of rain or even used for shade in sunny weather
Get Comfortable
It always is essential to get comfy outdoors, especially as it allows your guests to feel relaxed. Having cushions, blankets and chairs will let people have a nice chit chat and eat food easily. Cushions and blankets are also embracing, so guests can get stuck in and amongst conversation and can even be reflective of the mood, with nice textures and patterns.  Other furniture such as tables to hold drinks, are key for a garden party. Play around with your garden when setting everything up, make sure there is still an open space available for people to roam around.
Be Artistic and Creative
Easy crafts, such as painting old jars for drinks are a great way to make the garden feel summery, painting flowers and spots of colour will make it eye catching and could also be a little souvenir for guests to take home.
Get creative with the tunes by making your own music playlist with some old school and summer hits of today. Do not make it seem too outrageous and loud, keep it chilled and similar to the mood of the party.
Food and Drinks 
Last but definitely not least is food and drink. A lot of preparation is required for this, as these have to go with the theme, and there needs to be a variety of options to fit with your guests' needs and requirements. Make sure you don't forget the utensils either! For an easy clean up, get some plastic cutlery and paper plates.
Drinks
It is best to serve drinks in jugs and pitchers to get that summer feel and party vibe. Fresh juices, water and alcoholic beverages will always bring a bright and vibrant feel to the party.
Home-made lemonade always goes down a treat, as a classic refreshing beverage, that's simple to make with three main ingredients – lemon, caster sugar and cold water. A fancy drink for the adults is cocktails, they allow you to experiment with different flavours and has a rather colourful eye catching appeal. A summer favourite has to be Pimm's, which would go great with the home-made lemonade with added garnishes of orange, cucumber and mint.
Don't forget the ice either!
Whereas for the colder months, homemade hot chocolate for the kids or mulled wine for the adults would be the perfect accompaniment to a cosy cardigan or snuggable slanket.
Food
Snacky finger foods are definitely much more straightforward than main dishes. Nibbles and appetizers are easier to serve as people are able to help themselves to any food that tickles their fancy. Having a section and area separate for kids is another factor that should be kept in mind, where portions of food are smaller and easily edible.
So forth are some ideas that will work best for a garden party:
Sandwiches
Cocktail stick foods – sausages, fruits, chicken, veg, cheese
Bread sticks and dips such as salsa and hummus
Platters of food – meat, fish and veg
Salads
Cupcakes
Ice-cream
Crisps and nuts
Mini pizzas
And there you have it, the perfect way to have a garden party, now get going whilst the sun lasts!