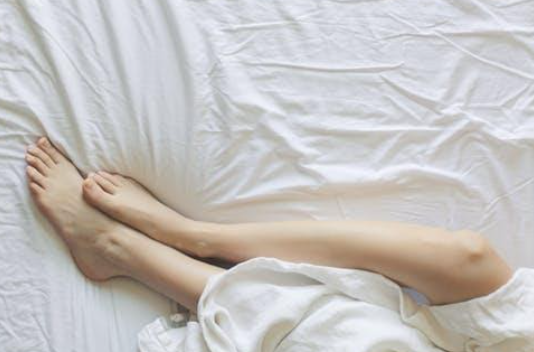 It's no surprise that a good mattress leads to a good night's sleep. According to a 2011 poll from the National Sleep Foundation, 92 percent of Americans said the right mattress is an integral part of getting good, restful sleep. But what you might not know is just how important your mattress is, not just to your quality of sleep, but to your overall physical and mental health, and the comfort and safety of your home.
An old, low-quality, or poorly suited mattress can make you toss and turn at night, and that can lead to sleep deprivation and reduced sleep quality. That, in turn, can cause stress, and the host of health problems related to it. In the short term, a bad mattress can cause back and body aches; spinal stiffness; anxiety, depression, and other mood disorders; and reduced daytime functioning, including problems focusing at work. And that's just the problems that result from not getting enough sleep; a traditional mattress can emit chemicals that could have hazardous health effects, exacerbate asthma or allergies, and make your home less safe. 
Your Mattress, Your Sleep Quality, and Your Health
According to research published in the Journal of Chiropractic Medicine, an old or otherwise low-quality mattress can have a significant impact on the quality of your sleep. Subjects in the study slept on their own mattresses for 28 days, and then slept on new, "medium-firm" mattresses provided by the researchers for another 28 days. The researchers found that the new mattresses reduced subjects' back pain by about 48 percent, but noted that that number would have been higher had researchers used data from only the final week of the study, because subjects reported that their pain improved steadily over the four weeks of sleeping on the new mattresses. 
Subjects also reported measurable and powerful decreases in stress over the four weeks spent sleeping on the new mattresses, along with concurrent improvements in sleep quality. However, "medium-firm" is a somewhat subject measure of the firmness of a mattress, as it depends largely on the preferences of the sleeper. A 250-pound man may feel that a specific mattress is soft, while a 125-pound woman would call the same mattress firm. Generally, a mattress shouldn't be so soft that you sink right down to the bottom, but it also shouldn't be so hard that it puts uncomfortable pressure on your sacrum, head, or shoulders.
Hidden Chemicals in Your Mattress
Sleep quality isn't the only thing you need to worry about when it comes to a mattress. For some time now, most mattresses have been manufactured with synthetic materials that contain volatile organic compounds (VOCs) like formaldehyde. Off-gassing of these chemical compounds can damage the quality of your indoor air, and contribute to long- and short-term health problems. If you or anyone in your family has allergies, asthma, or other respiratory disorders, the chemicals in traditional mattresses can exacerbate them. They can also irritate sensitive skin.
And, of course, mattresses made with synthetic materials aren't the most sustainable sleep solution. If you're in the market for a new mattress, you should invest in a natural mattress made with organic materials. Organic mattresses are made with certified organic cotton, latex, and other all-natural materials. They are sustainably produced, and many are made in the USA.
Is It Time for a New Mattress?
If you've been having problems sleeping or staying asleep, feeling tired during the day, having low moods, or suffering from stress, it might be time for a new mattress. The same could be true if children or other family members have been struggling with aches and pains, feelings of low self-worth, trouble focusing or performing mentally, or feelings of exhaustion and stress. If your mattress is 10 years old or older, you definitely need a new one. Modern mattresses are designed to last about 10 years.
You might be surprised at how effectively new mattresses could zap yours and your family's stress by letting you get the rest you need to feel refreshed and in top form. Don't let sleep deprivation and stress shorten your life, and eliminate the toxic chemicals that synthetic mattresses can bring into your home. Buy an all-natural organic mattress, and sleep better and safer, starting tonight.