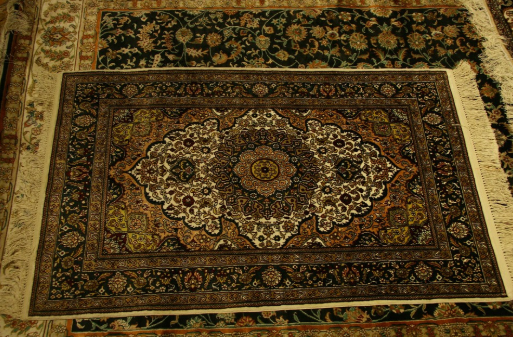 When you own a rental, you will have a lot of strangers coming in and out, often leaving a mess behind. Just because you have adult renters doesn't mean that they will always be careful with the items in your property. Between them, their guests, children, or pets, your rugs and carpets can take quite a beating.
To keep your carpets looking clean and new, you should know how to take care of them and how often to clean them. Cleaning doesn't just get rid of dirt, dust, dust mites, and pollen that is stuck deep in the fibers of a carpet, it also extends a carpet's lifespan. Steam cleaning is a popular way to give carpets a thorough, deep clean while refreshing the fibers. So how does this all work? Read on to find out.
What Is Steam Cleaning?
Generally, steam cleaning can kill 99.99% of germs, making it a safe, eco-friendly way to clean many surfaces in your house. It is probably the best method to employ as it uses vaporized water to deep clean carpets and rugs. After steam cleaning, you can then use a wet-vacuum to remove leftover moisture from the carpet or let it dry naturally. Steam cleaning reaches deeper than the superficial level of dust, as the steam helps loosen stubborn particles. 
When choosing a carpet steam cleaner, you'll want to consider how much the water tank holds, the warm-up time for the water, the functions and attachment parts if you want to clean more than carpets, and of course, the price. 
How to Steam Clean a Carpet?
Clear the Area
Clear all furniture, toys, and strewn items from the carpet. You don't want to slow down the process with clutter. If some furniture is too bulky to move, you will want to protect it; especially wooden furniture. You can wrap the legs of your furniture with a waterproof tape to shield them from the hot steam.
Vacuum the Carpet
Vacuum the carpet once or twice over. Steam cleaning isn't about removing hairs or solid particles. It's about restoring carpets via a thorough cleaning. Pay attention to high traffic areas and remove debris. This will prepare carpet fibers for the steam cleaning.
Blot Stains
Steam cleaning should get rid of spots, but some heavy stains or spots, like wine, coffee, or ink, might need some separate treatment first. You can use a carpet cleaner and blot these stains with a clean cloth. Don't rub in stains as they will push into a carpet even more. Let the solution sit for several minutes before using the steam machine.
Prepare the Carpet Steam Cleaner
Carpet steam cleaners come in several sizes, models, and features. You can invest anywhere between a few hundred to a few thousand dollars on carpet cleaning equipment, so it is best to check reviews and see the ratings of the model you are considering before making a purchase to make sure you end up with one that suits your needs and budget. They might look all the same to you, but customer reviews and buying guides will show you that they're not all the same, even if many models look similar. 
Steam cleaners come with a detachable tank, so be sure to fill that tank with distilled water as recommended by the manufacturers. Some people add a cleaning solution or mild detergent, or they might add this in a separate compartment if the machine has one, which is fine. Just don't add anything that's not recommended. 
Wait for Water to Heat Up
After you attach back the tank, wait for the water to get hot; very hot! The ideal temperature is 200 degrees Fahrenheit to kill off dust mites, bed bugs, and fleas. 
Start Cleaning
Start running the cleaner, making clean straight lines with every motion. It's best to work your way from the inside out until you reach the edges of the carpet. That way, you don't step onto the carpet after you've run the machine through it.
Allow Carpet to Dry
If you don't have a wet vacuum, it can take anywhere between 4 to 12 hours for a carpet to dry and the moisture escapes. You can open the windows, or if you have a fan, turn it on to speed up the drying process.
How Often to Clean?
There may times when we get confused about the frequency in which carpets should be cleaned. According to the American Lung Association, you should regularly vacuum your carpets three times a week and steam clean at least once a year. But with a rental, you would need more than that. The general rule is to steam clean three times a year, depending on how much traffic you get in the rental.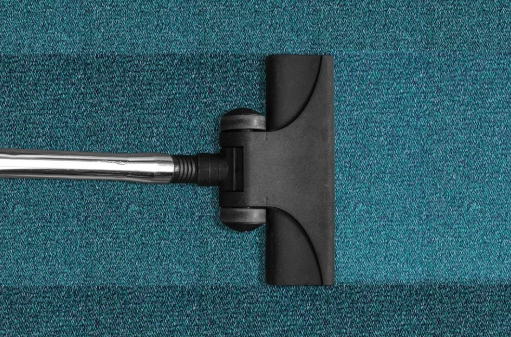 That's about it! Steam cleaning leaves your rugs clean, restored, and disinfected. If you rent your property out regularly, steam cleaning will increase its appeal by making your carpets look fresh and beautiful. Both you and renters will appreciate the benefits of this carpet cleaning method.