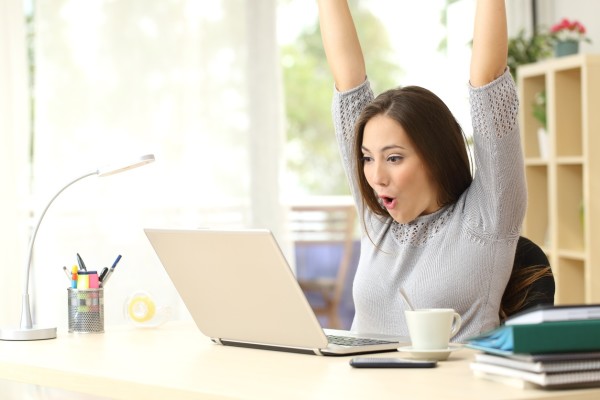 You have found your dream home, got the deposit money and collected your paperwork, now the only thing in between you and your new property is the tenant referencing process. In order to help you pass with flying colours TheHouseShop.com have compiled a check list to make moving day arrive a bit sooner.
To find out more on what tenant referencing involves click here.
Be upfront with your history
From working as a temp, dodgy landlord reference or bad credit, there are a number of things that can hold you back when it comes to tenant referencing. If you are worried at all about a skeleton in the closet then it is always best to be open about it with the referencing agency and your landlord.
Depending on the circumstances they might take it into consideration and it mightn't affect your ability to move in to the property. However, if you attempt to conceal your past, the referencing agency will find out and this could damage your chances of moving in as you would appear dishonest to your landlord or letting agent.
Be organised
With the stiff competition in the rental market there is no time for delays. Landlords hate to waste time, especially if their property is empty, and they want to get tenants to move in as quickly as possible. Therefore, if you delay sending off the tenant referencing application it can slow the whole process down and may result in you losing out to a more efficient tenant.
By collecting all of the documents in advance such as letters, bank statements and proof of your identity, you are in a much stronger position than someone scrambling around at the last minute.
Forewarned is forearmed
If there is a delay with your tenant reference, it could be that your previous landlord or your employer aren't aware that the agency is trying to reach them and without their references the process can't continue. By letting your referees know in advance, they will be expecting the agency to get in touch with them and they can prepare their references in advance to save time and send them off quickly.
Work out your share of the rent
In order to pass the tenant referencing process, you will need to make sure that your earned income exceeds the annual rent by 2.5 times. For example, if the rent is £1,000 per calendar month, you must be earning at least £30,000 per year if you are planning on living in the property alone.
When it comes to sharing the property, split the annual rent in half and make sure that you have 2.5 times the amount in your earnings.
Who pays for guarantor referencing?
Thanks to the new Tenant Fees Ban, letting agents and landlords can no longer charge tenants for referencing fees.
If you're looking for a new rental property and you are already aware that you will need a guarantor to pass referencing checks, it's a good idea to have your guarantor's details ready in advance and let the landlord or letting agent know that you will be submitting a guarantor as early as possible during the application process.
To find out more about guarantors click here.
Now you know how to avoid failing, start tenant referencing today!

Not ready to start referencing your tenants just yet? Check out our comprehensive guide: