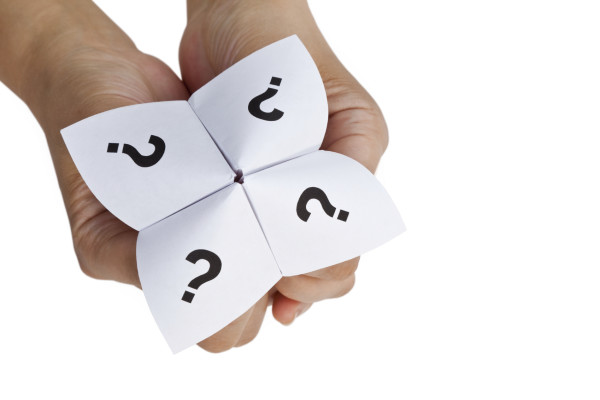 What Are The Different Types of Property Management Services?
In order to choose a property management service provider, first landlords must understand the different types of property management services that are available to them, in order to make an informed decision as to which service will suit their needs.
Different companies will offer different services so it's a good idea for landlords to conduct some research and see what most companies offer and charge before they agree to sign up to a property management company.  A good tip is to think about what type or level of property management you might need.
Let Only & No Let No Fee Services
A lot of letting agents will offer a 'no let no fee' service alongside 'let only' and 'tenant selection and vetting' services, for those landlords looking for a half-way more affordable option for property management. Depending on the level of involvement the letting agency will have in the service you choose the cost may vary.
These services are more affordable than going for a fully managed service option with a letting agent and offer more flexibility for property investors.
Guaranteed Rent Service
By choosing a guaranteed rent service from either a letting agent or a property management company, landlords will have the benefit of the rent being guaranteed on their property. Should their tenant suddenly stop paying their rent, the landlord won't be left in the lurch and will still be able to pay off their Buy-To-Let mortgage.
Most guaranteed rent services will include void property cover, so the landlord will still get paid should they experience a long void period. Not only that, but many companies offer this service will also throw in extras such as handling tenant queries, complaints and if necessary, evictions. They will also carry out regular property inspections and arrange for tradesmen to make repairs too.
This option is a good choice for very busy landlords who want to have maximum return on investment with a minimum commitment to managing the property themselves.
Fully Managed Letting Service
Provided by both letting agents and property management firms, a fully managed letting service is a comprehensive and will include everything from marketing the property, sourcing tenants, referencing, Right To Rent checking, managing the deposit, handling rent collection, maintaining the property and the check-in, check-out and eviction process.
This service is most suited to property investors who want to have a small amount of contact with their tenants as the property managers will run their properties for them.
The cost for this service will be deducted from the rent in most cases. However, this is one of the most expensive options available for private landlords, so they should think carefully about the benefits it will bring them before choosing this service.
Another option that landlords can choose is a simple rent collection service from a letting agent or property management company. Rent collection services do what they say on the tin, the landlord won't need to worry about having awkward conversations with their tenants about late or missed payments, the property management company will take care of that for them.
This option will be a good solution for landlords looking to manage their properties themselves but don't want to have the responsibility of collecting the rent and liaising with their tenants over late or missed payments.
Tenant Find Service
These services will usually comprise of the following:
Marketing the property both online and offline
Arranging viewings
Guarantor finding and referencing
Preparing and administering the tenancy agreements
Preparing and administering the guarantor agreements
Carrying out the inventory and inspection
Collect the first month's rent and deposit
Manage the check-in process
Send landlord monies due with a full statement
Organise and negotiate tenancy agreement renewal
Manage the check-out process and return of deposit
Re-advertise the property at the end of a tenancy
The easiest way to describe property management and letting agent's tenant find service is a mixture of a fully managed letting service and let only service and guaranteed rent service.
Joint Management Company
In some cases, residents decide to club together and set up their own flat management company, which is sometimes called a Right to Manage company. This allows residents to manage a property together and is most common in a block of flats.
In order to do this, the residents must follow the standard process of creating a private limited company, such as
Choosing a company name
Listing a company address
Appoint directors and a company secretary
Have shareholders and shares
Memorandum and Articles of Association
Register your company
Register for Corporation Tax
Send details to Companies House
Read up on legal responsibilities for the directors
Once these and other details have been taken care of then the residents can go about running their own property management company together.
In order for landlords to choose which style of property management service is right for them, it's a good idea to find out what area or what degree of property management they are happy to take on themselves.
For example, if they would prefer to manage the maintenance of their property and the administration for their tenants, but aren't keen on collecting the rent,  then a rent collection service would be a good option for them. Alternatively, if they live far away from their properties and want to limit their involvement in the day to day running of their tenancies then a fully managed service would be the better choice.

Property Management FAQs