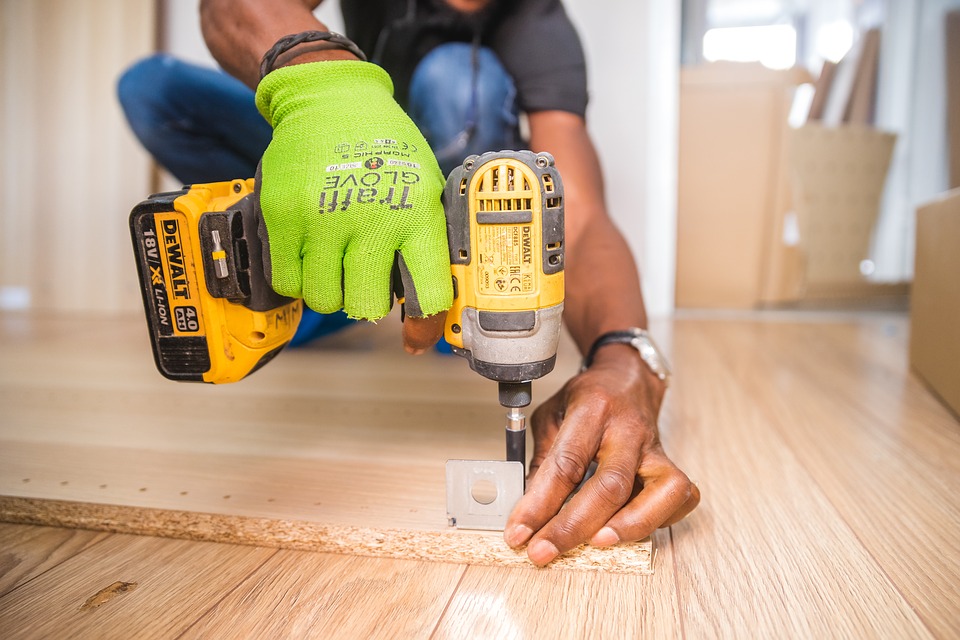 Whether you're new to the area or a lifelong resident, you'll need to hire a skilled handyman at one point or another. But with so many companies out there, how can you make sure you find the best one? 
A trustworthy trader is worth their weight in gold. After all, you're relying on them to repair your home. Here's how you can locate a handyman in your neighbourhood for all of your home improvement needs.
Local hardware store
When you head to the neighbourhood hardware shop, you're bound to run into a few people who can recommend a handyman. After all, these stores sell the tools to complete odd jobs around the house.
Be sure to get to know the workers, and don't hesitate to ask for a recommendation. They probably have a long list of dependable tradespeople in the area. You may even be talking to a great handyman who can help you out! Before you leave, see if you can get any business cards to take with you.
Houzz
As an interior design marketplace, you may not expect Houzz to be a leading source for handyman recommendations. However, the company knows a thing or two about home improvement. The website boasts drawing in more than 40 million homeowners, home designers, and home improvement professionals.
You can search for different home improvement providers directly on the Houzz website. Even better, each listing has user reviews and ratings, and includes contact information. Some traders choose to add photos of past projects.
Price Your Job
When hiring a tradesperson, you want to make sure you not only get high-quality work, but you also need a reasonable price. However, all handymen charge different rates for their services. That's where Price Your Job can help. This service gathers quotes from thousands of jobs, making it easy for you to find an average price. By comparing quotes, you can tell if you're getting a good deal or overpaying for a home improvement project.
Price Your Job makes it easy to find quotes for a variety of services. You can filter your search to include results from some of the most common jobs, like replacing a gutter or painting a bedroom. Their findings also include the average time to complete a task. You can even track median costs for additional fees, such as materials, scaffolding, or waste removal.
Yelp
Another great way to search for local handymen online is by visiting Yelp.com. They also have a helpful app that you can search on your mobile. Yelp relies on crowdsourcing to collect reviews for a wide range of services, including restaurants, parks, and of course, tradespeople. Many users trust Yelp because all of the reviews come from actual customers.
To use Yelp, simply type what type of trader you need and your location. The website will filter results that match your search. Star ratings make it easy to see which handymen are the most recommended. You can also read why some users warn readers to avoid a particular business. Even better, you can leave a review for a service provider to let others know about your own experience.
Word of mouth
If you don't want to go online for recommendations, just ask those around you. Word of mouth is one of the best and easiest ways to learn about great handymen in the area. It's completely free to ask anyone you run into for a suggestion. Best of all, people aren't afraid to speak the truth. If they've had a bad experience with a tradesperson, they'll make sure to tell you all about it.
Another great aspect of word of mouth is that you can ask your friend or acquaintance questions. For example, if they say they don't like someone, just ask them to elaborate. Always pay attention to who they recommend as much as who they tell you to avoid. The more questions you ask, the better chances you have of finding a great handyman.
The takeaway
There are many places you can search to find a handyman for any job around your home. Whether you need someone to hang a light fixture or you want to hire a builder to fit a bathroom, you need to ask for recommendations. Try using a combination of these suggestions to ensure you choose the best person for your upcoming home improvement project.