Technology has helped us in everything so far in our daily lives, and one of those things is home protection methods. You never know what could happen in our modern age, so being safe and secure is a great way to sleep well at night. Take a look below at how you can utilize technology to keep your home safe.
You Can Hear And See Everything
The fact that technology can help you know everything that's going on within and around your home is fantastic. There are really amazing advancements being made in workplace technologies. While the professionals at COBS provide security solutions to people that work in buildings, they have the right premise that can be applied to households as well. When you feel that your home can use a little more protection, you install a protective network to put you on the right path, whether it's wireless surveillance through voice or video, or safety measures through transmitter devices and alarms. Anything you need to make you safer in your own home is available thanks to technological advancements.
Smart Doors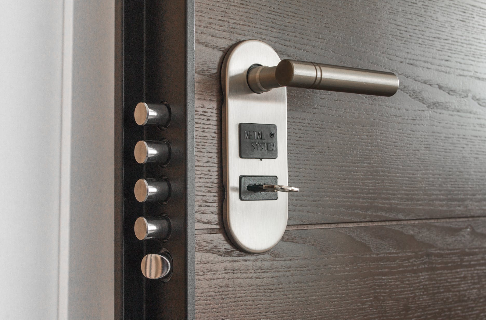 This new technology is helping a lot of homeowners combat theft of items left at their doors by the postal service or private carriers; it also helps to monitor visitors and possible thieves with a built-in camera. There's a motion detector fitted inside that gives a clear image, and you can access the camera feed from your smartphone via an app. You'll get notifications whenever something triggers the sensors while you're at work.
Surveillance Cameras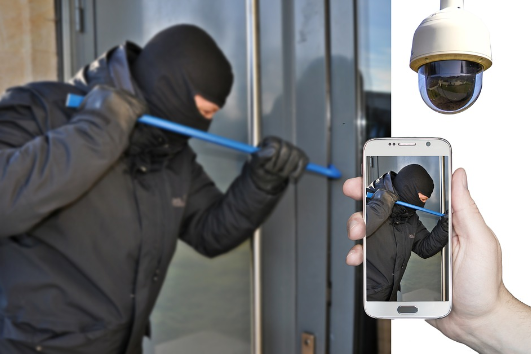 This is a great way to know what's going on around your home or inside it; you can install as many as you want depending on the size of your home. The cameras are ready to capture anything around your home walls, front porch, the sidewalk, backyard, rooms inside, and many more. It all feeds to a main hub inside your home that records everything, and it captures all activities 24 hours a day; the data recorded can be weeklong then it starts recording over it. The settings for it varies, so you can choose how you want to deal with the footage and it can be seen through apps on smartphones too.
Facial-Recognition 
Other than notifications, it can be possible to have your doors and windows only open through a camera that unlocks with facial recognition software. The device can be set to save your face or anyone else that you know and is safe to enter. But if they're strangers or possible thieves, then nothing would ever open, notifying you through a phone app when that happens.
Smoke and Motion Sensing Alarms
These smart devices are great during times you're not at home or it's late at night; you can get notifications on your phone, plus have a loud alarm go off that signal a possible fire or an intruder trying to enter your home. To turn them off, you have to type down a certain code, or it will automatically call the police and they will arrive at your home.
Home protection is something everyone wants. And with the help of different user-friendly technological advancements, you can rest assured that your home is safe and well protected. Anything is possible and the future is bright thanks to technology.