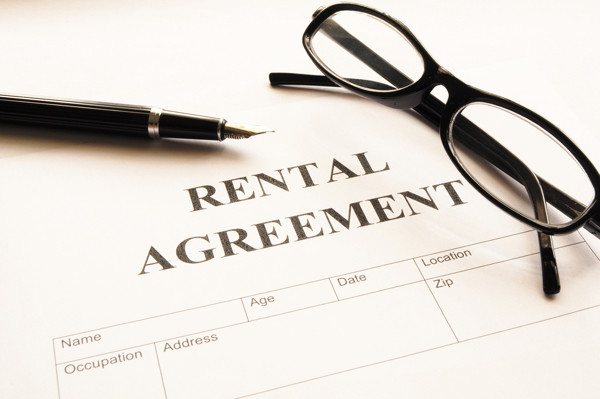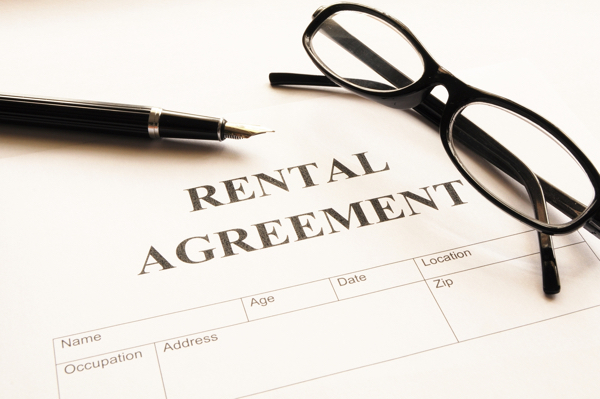 If you're planning on drawing up your tenancy agreement then you will first need to decide which type of tenancy you want, AST, assured tenancy, regulated tenancy, or excluded tenancies or licences. For a fixed-term, the specific length of time the tenancy will last will be set down in the contract, whereas, for a periodic tenancy the contract will state if it will run weekly or on a monthly basis.
Read more here to find out about different types of tenancy agreements available.
There is certain information that the landlord must legally provide their tenants, and one-way landlords can make sure they can do this is to include it in the renter's agreement. Usually, this will include details of how the tenant's deposit will be protected and detail in the event of damage caused to the property, that money will be deducted from it by the landlord to cover the costs.
When writing your own renters agreement you are able to include your own classes, such as tenants aren't allowed to have pets. However, these added clauses must be in line with both the landlord's and tenants' rights and if they infringe on these rights then they are void and can't stand up in a court of law.
The tenant and landlord each have certain rights and responsibilities regardless as to whether they are detailed in the tenancy agreement. For instance, the tenant is responsible for paying the rent on time during their tenancy and the landlord is responsible for maintaining the property making sure it meets health and safety regulations.
It is always a good idea to get legal advice once you have drawn up your renter's agreement, just to make sure that you haven't included any illegal terms or that it indirectly discriminates against you or the tenant.
Equally, the landlord can't discriminate against their tenants for the following reasons:
Age
Gender
Sexual orientation
Disability or for a reason connected to a disability
Religion or belief
Race
Being a transgendered person
Being pregnant or having a baby
There are examples when a clause written into the tenancy agreement by the landlord are able to be overturned. One might be if the contract states that there are to be no pets living at the property, but a tenant needs a guide dog, then the terms must be changed. Unless there is a very strong reason not to, such as another tenant resident at the property is seriously allergic to dog hair.
Every tenancy agreement should make sure that the notice period is included when it's being written, this should be included for both the landlord and the tenant, should either party wish to end the agreement at any time. It is vital to include a break clause in the contract if the landlord agrees to end the tenancy early.
Find out more about how to terminate a tenancy agreement.
How to prepare a licence agreement?
A tenancy between a tenant and a landlord is either a tenancy or a licence agreement. The key difference between them is that a tenancy will give more protection from eviction compared to a licence. The tenant's rights depend upon the type of licence agreement they have in place with their landlord.
Find out more about the different types of tenancy agreements available.
For licence agreements, tenants should make sure to let their landlords know in advance if they want to end the agreement when the licence runs out. This should also be included in the licence agreement if the landlord is drawing up their own licence contract.
Who can create legally binding tenancy agreements?
In a word, no. There are many tenancy agreements available to download for free online and they are treated in the same way as a tenancy agreement from a letting agent. These types of tenancy agreements are most commonly used by private landlords who are choosing to forgo using a letting agent or property management firm.
People can even draw up their own tenancy agreements based on the free downloadable templates available on the internet.
Where can I download a tenancy agreement?
TheHouseShop.com have a free downloadable tenancy agreement service, the standard tenancy agreement is fully customisable and equipped to enable tenants and landlords to sign online. The agreement meets best practice, is legally binding and watertight to put your mind at rest!
Download your free tenancy agreement document here.
Read more about tenancy agreements using our FAQ's below.
Free Bespoke Tenancy Agreements

TheHouseShop have launched a Free Online Tenancy Agreement Tool to help DIY landlords create professional AST contracts and stay on the right side of the law.
Create a bespoke, professional and legally-watertight AST rental contract in minutes!
No Tenancy Agreement – What Are My Rights? | What are the different types of tenancy agreements?