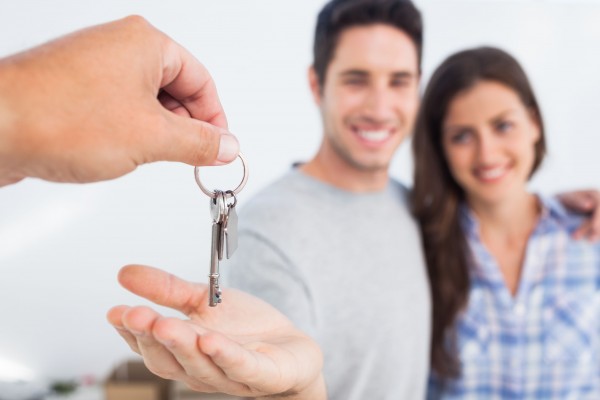 Back in 2013, Chancellor of the Exchequer George Osborne announced during his budget speech that the government were looking to help homeowners and to get the property market in the UK booming once again. This would come in the form of Help to Buy, an initiative which Osborne rhapsodized as a 'great deal for homebuyers. It's a great support for home builders…with the taxpayer making an investment and getting a return, it won't hit our deficit'.  The Help to Buy scheme assists both first time buyer and existing homeowners to help move up or even make their first steps on the property ladder. It is designed to increase the number of homeowners by issuing either equity loan assistance or a mortgage guarantee, with just a 5% deposit required to qualify.
What is an equity loan?
An equity loan is financial assistance for both first time buyers and existing homeowners, but only available to those who are looking to move into a new build home worth up to £600,000. This is where the government contributes a 20% loan of the cost of the new build home through their appointed Help to Buy agents, with the 5% deposit and a 75% mortgage from a commercial lender making up the other contribution to the homes purchase. It may seem like a worry to some having to repay both a mortgage and a loan, but an equity loan freezes loan fees for the first 5 years. giving you peace of mind over the confusing and stressful process of finding a suitable loan provider and working out the real total costs. To be eligible for an equity loan however, you must not own any other property at the time of buying  a new build home. This is to allow more first time buyers to get themselves in to the property game.
What is a mortgage guarantee?
Somewhat similar to the former, a mortgage guarantee scheme helps a new or existing homeowner purchase a home with just a deposit of 5% of the purchase price and the mortgage lender providing up to 95% of the costs. It works in a similar method to that of a usual mortgage agreement, however, the Government gives the mortgage lender the opportunity to buy a guarantee on mortgage loans. This provides them with an insurance cover if there is any loss from the borrower, either through lack of repayments or default repossession. Many highly regarded mortgage lenders take part in this scheme so it is best to consult each individually to see which mortgage deal would best suit you. Whats great about this incentive too is that if the property were to appreciate in value, you would receive the full amount of profit, without needing to repay any government loans or profit shares.  Mortgage guarantees can be used on both new build and second hand properties and unlike an equity loan, you may also rent out the house or sub-let it to new tenants.
What other options do I have?
Fear not if you don't think either of the two above options suit your financial needs, there are even more ways to help get you on to that property ladder. A Shared Ownership scheme allows homeowners to buy a share of their home of up to 75% of their house prices' value, with the remaining share being paid by a rental agreement. This allows homeowners the opportunity to spread out the cost of buying their home as opposed to having the funds available at the first instance. Later on in the agreement, you may purchase a bigger share of the home when you can afford to.  Your share of the purchase price can be funded either by your personal savings or by a mortgage agreement. But be aware, you will be responsible for the repayments of the mortgage if you choose this option.
Overall, there seems to be a suitable funding method for both first time buyers and existing homeowners to help them climb up the property ladder. Although the initial costs may seem steep, it is certain that you will be rewarded with a brand new home at an affordable price not far down the line.
Looking to purchase a new build home? Click here to see our see our listings