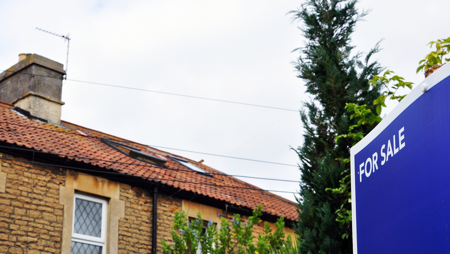 From the evolution of home heating to the emergence of sustainable materials, the history of residential construction makes for fascinating reading. Also of note is the ever-changing ways in which properties are bought and sold on the property market, with online agents offering independence and choice to individuals who are looking to complete a cost-effective transaction. This has proved imperative in the aftermath of the great recession, while it also makes it easier for those who are in the market to sell their home quickly.
How to sell your home quickly and profitably in 2016
The current surge in house prices has created a wealth of motivated vendors, who wish to capitalise on the prevailing market sentiment and maximise the profitability of their original investment. This requires careful planning, however, so consider the following steps towards achieving this: –
Avoid costly and time-consuming Home Improvements
All home-improvements offer an estimated ROI, which should help to guide your decision as to whether or not this is a viable option for you. This is not the only consideration, however, as it is also important to factor in the cost price of the work and the time taken to complete such a project. These factors are unlikely to change over time, whereas the estimated ROI on a particular modification can be influenced by external market conditions.
You should therefore avoid costly or time-consuming modifications when in the market for a quick home sale, and instead focus on simple improvements that can be completed affordably.
Set a fair and flexible Price Point
Price is a pivotal factor when marketing your home, even in a sellers' market where the supply of housing is outstripped by the overall demand. If you set a price that is too high, for example, you are likely to deter certain buyers and extend the time taken to sell your property. Conversely, those who set a low price will be able to secure a quick-fire sale but at the expense of the profitability in their home.
With this in mind, it is important that you said a fair price that offers a mutual incentive to both buyer and seller. You should also be willing to negotiate, as this enables both parties to compromise on a deal and complete a rapid transaction.
Consider specialist service providers
On a final note, there are instances where the need to sell is particularly pressing. Regardless of whether this is due to personal circumstances or financial issues concerning the repayment of your mortgage, however, you may feel be forced to seek out specialist service providers who can complete a quick cash purchase of your home. These companies will pledge to purchase your house within a period of approximately seven days, while also handling legal and conveyancing costs.
Although you may need to accept a price that is slightly low the prevailing market value to secure a deal, the recent growth of UK real estate means that you should still be able to achieve some form of profit.