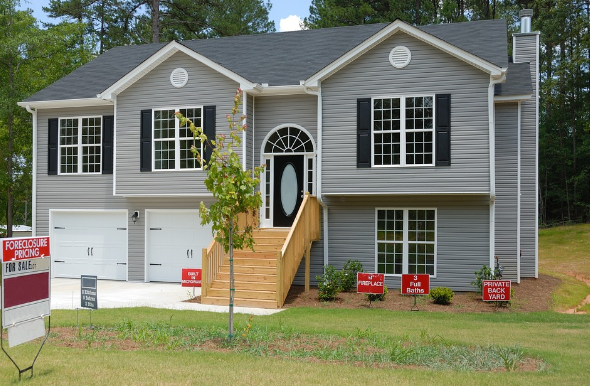 Nowadays, selling your house without the help of a realtor has become the preferable option. Of course, you will be putting in more effort than usual, but you can save a lot of money skipping a real estate agent's commission. When you sell your home without the help of an agent, there's a high chance that your house will be sold faster. Many people prefer to purchase a house from the owner because they believe the owner will be more honest about the condition of the house and will know more about it than a realtor.
However, before deciding whether or not you actually need a realtor to get your house sold, you need to understand that the process can require a lot of effort and time. You will be handling all the work that an agent usually does, and you'll need to take care of all the paperwork required yourself. If you're up for it, here are some tips on how to sell your home without a realtor.
Tips on How to Sell Your Home by Yourself 
Sell your house to an investor
One of the easiest options available nowadays is letting an investor or a company purchase your home. If you recently had a financial crisis and you need someone to purchase your home quickly, you can sell your house to an investor. This option is perfect for those who don't want to spend time and effort selling their homes or need to sell it fast. You can sell your home within seven days without the need to repair anything because many companies will purchase your home in any condition.  
Setting a price 
The most important step in selling your home is setting a price. It might sound easy, but many people set unrealistic prices for their homes, thinking that it's worth much more than it really is. When you're selling your home yourself, you have to understand that there are a lot of factors that could affect the prices, such as the neighborhood and the condition of the home. Based on their experience, realtors know what each home is worth. But since you will not be hiring one, you'll need to do your research first. You can check the prices of other homes in your neighborhood or use online sites that tell you how much it costs to buy a house in your area.  
Not needing a realtor to help you sell your house can save you a lot of money, but may require a lot of work. You will need to know how much your home is worth, market for it, and hold an open house by yourself. But many people believe that this is faster because the owner knows the selling points of the house better than anyone else. However, if you're in a hurry and need to sell your house quickly, then finding an investor could be the best option for you. You won't need to go through the usual hassle and will only need to do some proper research and find the right company.