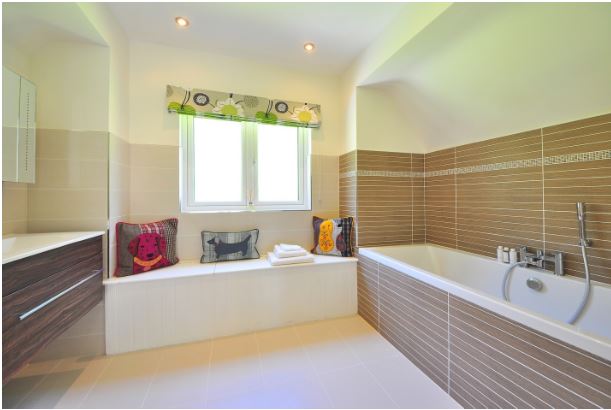 Walk-in bathtubs are an excellent option for seniors or even people with mobility issues. Such individuals have a difficult time getting in and out of a traditional bath. A walk-in tub is a great choice for people who can't use these traditional bathtubs.
However, different types of walk-in bathtubs with different features are available, making it challenging for you to identify a tub that best suits your needs. Here are the important considerations you should make when choosing a walk-in bathtub.
Walk-in bathtub basics
Walk-in tubs are specially designed products with a watertight door built into the tub's side. The entry offers a much lower threshold for you to step over (often three to seven inches) as compared to the traditional bathtubs whose threshold is approximately 15 inches. Most of these tubs have an inbuilt seat, a handheld showerhead, grab bars, and anti-slip floors.
Premier Care in Bathing, a popular dealer in walk-in bathtubs, asserts that higher-end walk-in tub models provide therapeutic spa-like features that are excellent for seniors battling with arthritis and other similar ailments.
Quality check
Choose your preferred walk-in bathtub from a trusted dealer and ensure that the product is associated with a reputable manufacturer. Besides, the model or make you choose should have a lifetime 'leak-proof, door seal warranty. It's wise to pick a tub with lengthy warranties both on the bathtub and its operating system.
Bathtub size
Walk-in bathtubs come in different sizes and shapes. Most of the tub models have three feet or higher walls, are 26 to 32 inches wide, and can always fit in the same 60-inch long space in your bathroom just like the traditional bathtub. In case the walk-in tub doesn't fit in your old bathtub area, extension kits are available to make sure the tub fits perfectly.
Bathtub door options
Many walk-in bathtubs feature an inward opening door. However, if you use a wheelchair or you're a big person, you may consider purchasing a tub with an outward opening door. It makes it easier for you to enter or exit the tub. The outward swinging door requires larger bathroom space than the inward opening door.
Bathtub type
Different companies offer varying types of walk-in bathtubs. The most common is the soaker tub. Based on your preferences and needs, you can choose a therapeutic bathtub that provides bubble massage air jets, whirlpool water jets, or a combination of the two.
Fast fill and drain
A common drawback of using walk-in bathtubs is that you must sit in the bathtub as it fills and drains which appears to be a cool experience. Therefore, it's advisable to pick a tub with fast-filling faucets and fast drain features. This speeds up the tub filling and draining processes.
Cost
The cost of a walk-in bathtub is an essential factor to consider too. Different tubs have varying features and prices. Depending on your budget, you can choose a tub that best suits your needs without emptying your wallet.
Choosing a walk-in bathtub can be a daunting task, but if you know what to consider, the task becomes easier than you think.