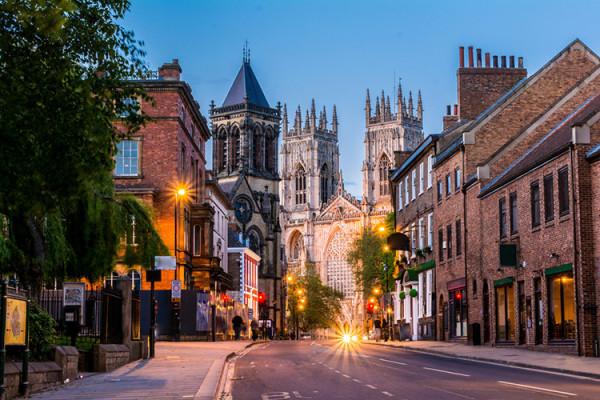 In the UK, the property market is still hot. Overall, property prices are continuing to rise, and demand for rental properties is high. As a result, for the buy to let property owner the UK still has the potential to be a good place to invest.
This is the case despite the changes the government has made to how buy to let landlords are taxed. Without a doubt, these changes have had a negative effect, but as you can see from this article, it is still possible to make good money in the UK by investing in rental properties. This is especially the case if you find an emerging hotspot, and buy there.
Of course, nothing is guaranteed. Property hotspots can suddenly go cold, but this rarely happens overnight, so most investors still manage to make a profit by spotting the signs, and getting out early. They just may not make as much as they hoped.
Property prices are still rising in York
If you are looking to invest in the UK right now, one city that is well worth investigating is York. Right now property in this Yorkshire city is increasing in value. Many of those involved in the estate agency sector are expecting this to continue, with some predicting that prime property in the north of the UK will increase in value by as much as 18% by 2020.
High demand for rental property
In and around the city there is high and increasing demand for rental properties. York is home to a student body of over 31,000, which is set to increase over the next few years. It also welcomes nearly 8 million visitors every year, many of whom choose to stay in the surrounding area.
The population of the city is also set to increase. The fact that it has been identified as an Enterprise Zone is attracting inward investment and is creating even more jobs, in what is already a high employment area. This is great news for landlords. Good levels of employment mean that tenants are more likely to be able to pay their rent on time.
Property prices are still affordable
Despite the fact that yield rates in and around York are high the city is yet to be completely swamped by investors. As a result, the cost of properties is still relatively low, which means that small investors can still potentially find a property that they can afford to buy. Prices start at around £12,000 ($148,000), which means you get a lot for your money.
Tap into local expertise
However, you will have to move fast estate agents like Linley and Simpson York have seen enquires into buying property in the area soar. Many potential buyers are local, but there is also increasing interest from foreign buyers. The fact that there is a big pool of potential investors looking to buy in the city means that you will have to move fast to snap up the properties with the biggest investment potential.