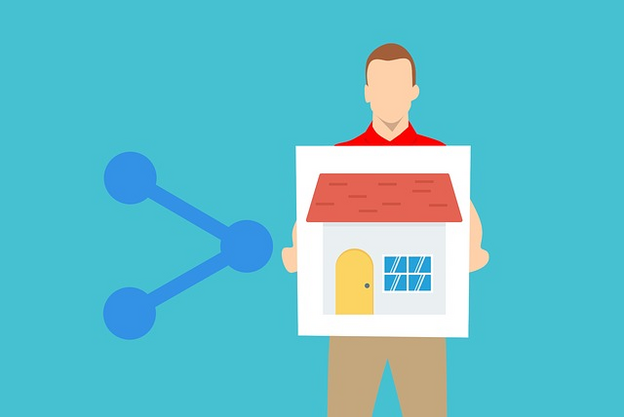 Property investments in the UK are highly sought since the UK's population has increased for years, driving up housing demand. However, due to political and economic uncertainty, landlords wonder if the UK real estate market is still profitable. There are positives and cons to investing in UK real estate. It's profitable if one knows the dos and don'ts of investing in the UK market.
Renting remains a popular option across the UK, even though population expansion has increased demand from individuals wishing to purchase a property. The rental property market keeps expanding, with UK landlords having diverse options to advertise their listings. Irrespective of the thriving market,  there are a few things that one needs to be aware of and understand before investing. This article explores the UK real estate market to evaluate if buying property there is worthwhile.
Why Invest in UK Real Estate?
UK real estate is a promising investment as the long-term growth and reliable income make it attractive. Here are a few reasons to invest in UK real estate:
Increase in Cash Flow
One of the most significant advantages of investing in real estate is the potential to dramatically increase one's cash flow through collecting rental revenue. Most landlords can still enjoy a healthy cash flow after making any necessary mortgage repayments, tax payments, and fee payments. However, this figure might vary depending on how high the investor's rental income is. There are also options available that guarantee rental income for a predetermined time.
Affordable Investment Opportunities
UK home prices have risen considerably recently, and first-time home buyers face more significant challenges. Landlords can make acquisitions by purchasing real estate before completion and market their properties at more favourable prices to their budgets. Property developers frequently provide off-plan properties, which still need to be completed, for prices lower than those in the market. When these houses are sold, better investment opportunities will become available in regions of the UK where housing costs are lower.
Portfolio Diversification
Adding real estate is an excellent way to diversify it for landlords with a diversified investment portfolio of various assets. Diversification is essential because it enables landlords to disperse the risk they face across different assets. The real estate market offers various investment opportunities, including residential and student real estate, properties in various geographic areas, and investment strategies.
Property Investment Options in the UK
Knowing what form of property investment in the UK might be the most profitable is essential. The following are some of the property investment opportunities available in the UK:
Buy-to-Let
Traditional buy-to-let is the most frequent property investment and entails investing in a home to find occupants to live in it. The rent would cover any mortgage debt and other obligations in a perfect situation. This medium to long-term investment plan can generate earnings via rental revenue and, if necessary, property sales. Traditional buy-to-let property investments are cheaper houses or apartments that landlords and tenants want. Property landlords with a portfolio choose them because they provide a steady income and substantial long-term rewards.
Off-Plan Properties
This type of property investment can potentially deliver the highest rental returns in the United Kingdom. The demand is high due to the cheaper utility expenses, more modern features, and higher specifications of these homes. A new-build guarantee is in effect, and the amount of maintenance that is required is reduced. As a direct result of this demand, rental costs have increased significantly, and off-plan opportunities are currently on the minds of all landlords. The returns are also expected to be higher the more desirable the site is.
Student Apartments
Since the United Kingdom consistently draws in students from within and from other countries, there is a significant annual demand for student housing. The people who rent the property are the primary factor differentiating residential property investment from student property investment. Student buy-to-let only accepts students as tenants in their properties. Hence, they are typically found in large cities or near university campuses to increase the likelihood of finding tenants.
HMOs
Houses of Multiple Occupancy, more commonly known as HMOs, are famous among landlords who wish to maximise the money they get from renting their home. Once transformed, these typically larger homes, which are frequently located close to educational institutions or medical facilities, have the potential to more than quadruple the rental income they generate. Therefore, they maximise the money generated from a single property.
Conclusion
As with most investments, the UK property market can involve some risk and be profitable. Investment must understand the risks and never invest more than they can afford to lose. Information is power, thus, the more they know about property investment, the better their profitability prospects.
Ref: 3519.31029