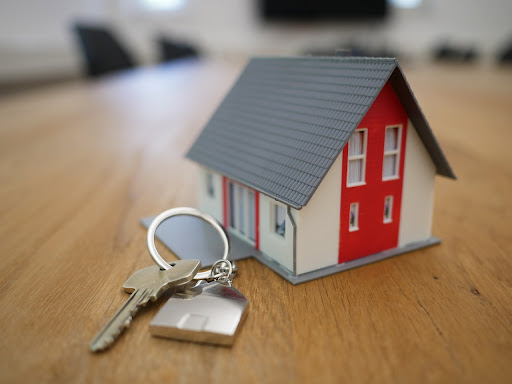 Are you planning to rent or sell your house? It can be extremely challenging to attract customers to your property in this competitive era. Do you know that an increase in curb appeal and the house's overall aesthetics can help? It can be done by simple methods of house staging that will ensure that your home gets a quick offer. In short, it will make your property stand out from the rest. Imagine a potential client walking in on the Open House Day and is unable to take their eyes off your home. What a proud moment for you! It will surely get you good profits too.
Now, why do you need to stage your home? Conjure a picture of a lived-in home. Can you see kitchen counters full to the brim? What about disorganised closets and drawers too full to close! Let's not even mention a mess of laundry on the beds or sofa or chairs! You get the idea. Do you think a potential buyer or renter would be impressed after an Open House? Home Staging showcases the best potential of your property and shows how the space can be best utilised. It makes people feel at home, which, in turn, speeds up their decision on making an offer on your house. No matter what your budget is, here are some golden home staging tips that are sure to have an impact:
1. Declutter Your Home: One of the first jobs you should tackle when home staging. Think of yourself as a person going to see someone's property. No one would like to visit an untidy house with too much clutter. It is necessary to clear all your belongings and keep them at designated places, preferably not on open shelves. Make the rooms clutter-free to give an impression of a larger space.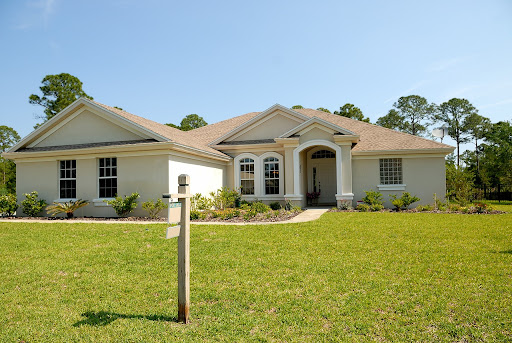 2. Refresh Rooms With Colours: A fresh coat of paint makes a huge difference. Orange, blue, greens or yellows? Make sure you do go with flashy colours as not everyone like that. Go with subtle shades to give a homely feel.
3. Add Pops Of Bold Shades: Okay, so you painted your walls a neutral shade. But do you think that it makes the entire house too drab? How about adding some persona, charm, and character? Highlight one wall with wallpaper, accompanied by neutral shades all around. It will help a room to stand out and exude a unique look. How about a graffiti wallpaper? You will save energy and potential mess. Buy sticking wallpapers (which you can apply yourself) you add pizzazz without spending much money. You can always highlight this wall to the visitors and show that they can experiment with their dreams here!
4. Invest In Storage:  Who doesn't find extra storage attractive? Everyone is fond of keeping those clutters and less usable stuff under covers. Storage is a must because it makes the room look organised and neat. It is a perfect investment to make and will show the potential clients how well the space can be used. Ensure not to overload all these closets, cabinets, and drawers, as the customers will open your cupboard doors to see them. In short, show them storage is ample and not under pressure!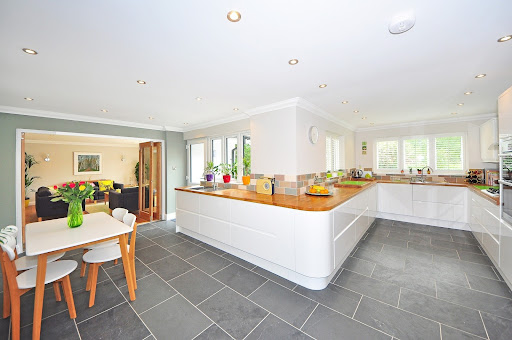 5. Pay attention to your kitchen and bathrooms: These two spaces are subject to stains which creates an unpleasant look. Imagine moving around the kitchen and seeing oil greases near the cooktop or entering the bathroom with slippery floors. Will that leave a good impression? These will surely decrease your chance of getting an offer. It is a wise decision to specifically focus on the kitchen and bathroom as it impacts the customer to a great extent. Clean them and upgrade these spaces with new items. A new faucet, a fresh shower curtain, a plant here, a spice rack there – such small investments update the space and will surely attract more people!
6. Rework On Layouts: Currently, your house is designed as you like. For instance, the sofa and dining area are arranged in your preferred manner. But do you think that everyone would like that? Individual choices vary, which is why it is recommended to rework the layout of the rooms. Arrange furniture to leave ample space for foot traffic. Is your dinette so close to your cabinet that the drawer refuses to open? Does your office cabinet cover up a window? It is time to change and relocate the furniture. When it comes to selling or renting, the practicality and functionality of room layout are essential.
 Stage A House For Comfort: Comfort is the most important aspect as it is why people would love to stay in your place for a longer time. Buyers should think of themselves resting in the space that will induce them to crack a deal. How about updating the living room with a comfortable sofa with an ottoman to put one's feet up or a recliner?
8. Stage The Backyard: It is often the most neglected space when staging a house. What makes you think the visitors won't step in there? If you are lucky enough to have that outside space, maximise and improve its appearance as much as possible. Ensure that it looks presentable and highlight its attractive features. It will help the visitors analyse the space for social events and family gala time. Surely a game-changer to the deal!
9. Use Real Plants: If you look at current trends: Plants can prove beneficial when staging a house for rent or sale. People love the feel of nature around them. They feel they are in a personal haven with a little respite from the concrete jungle.
Staging a house is one of the easiest and best ways to add value to your home when you put it on the market. It incorporates a vast array of varied services. All of these put together will get you more customers from decluttering to working on the interior and exterior makeover. These inexpensive tips will make the entire process smooth, quick, and successful. Do you know what the best part of home staging is? You can experiment with it the way you like and realise that your house can be more than your imagination!
Ref : THSI-2713 / ZD. 24346