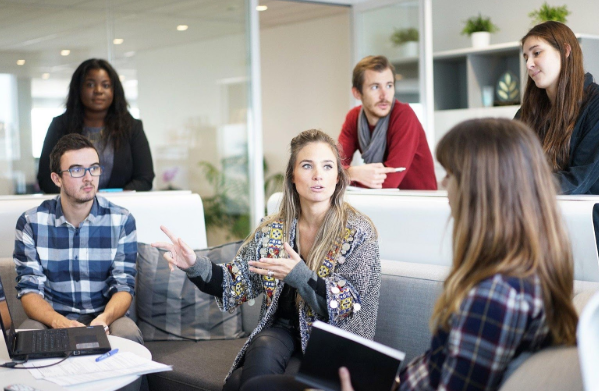 At an early age, we are taught that hard-earned money should be managed appropriately. Teachers, professionals, or even our very own parents taught that creating a budget, making up a checklist, and anything that will check where our money goes and where we spend it helps a lot. 
However, it is also undeniable that there are many cases that individuals still fall into a debt trap due to financial mismanagement. Splurging too much on shopping, the unlimited swipe of credit cards, and spending more on wants are just the common reasons why financial mismanagement is prevalent these days. 
Having debt is not a bad thing at all, but being caught in a debt trap is not the kind of situation you want to be in for a long time. That is why effective financial management is needed. 
To avoid such a case, learning these key elements at an early stage will set you on a  huge advantage in keeping your finances properly managed. 
The Key Elements 
Here are the key elements in financial management that can help you properly manage your money and your possible expenses. 
Financial Planning
Financial planning is considered as the core element in financial management, whether on a personal level or in an organization/business/company level. 
Everything should be planned, that is the main key. Not having a plan where your money goes is like basically throwing your money away. For you to plan effectively, there are vital steps that you can follow; all you need to do is, to be honest during the planning stage. 
1.Determining your current income. Never lie about how much you earn every month. Acknowledging the fixed amount you make will help you set on a budget. 
Know your financial goals.

This is important as this should be the reason why you need to be thrifty with your money. Setting on a financial goal like setting on a specific amount you will save in your bank for a new car, a new house, or a grand vacation. As an expert says it, your financial goal should be SMART stands for Specific, Measurable, Attainable, Realistic, and Time-based.
Evaluation.

When you already set up your initial plan, you need to evaluate if all course of action can be done. This is why you need to be honest with yourself. Can you really do it? Can you stick to the plan? 
Implementation.

What's left to be done is making the first step that is to implement the plan. Strictly follow your plan and stick to it. Remember, once you go sideways with your plan, you jeopardize your financial goals, which is beneficial for you. 
Financial Control
Money control is a tough job, and honestly saying, not everyone is a master of it because going out of control is very easy, rather restraining yourself. However, learning to master it will lead you to be better with your finances. A most notable example of financial control is knowing your WANTS and NEEDS. 
Yet, no matter how we practice control, there will be instances where we need to carry out a particular decision like taking out a loan. It is important to emphasize that loans used in emergency purposes are not a wayward financial action. 
With proper information and knowledge, taking out a loan can help you. The likes of Credit Ninja Installment Loan is easy to apply for an installment loan when you need instant cash to pay off expensive medical bills and other expenses. 
Financial control evidently plays more when you take out a loan. This time, you will learn more about how to control your finances since you have a loan repayment to handle. 
Financial Recording
This method is not practiced by many, but if you are diligent enough to keep track and record all your expenses, then you are on the right path in keeping your finances tact. By keeping a record like collecting receipts, you can observe how much you spend in a month. 
You have a close monitoring on the items you bought in the market and personally warned by their amounts. It is also a healthy practice since you personally know what adjustments should be made to hit your financial goal.
Financial recording can be done in many ways. You can do a pencil and a paper method or lean more on a technology-based recording which is available at the tip of your fingers. Whatever you find most easy and comfortable, please do it. 
Takeaway 
When it comes to money matters, not all of us are gifted with thriftiness; it is even more evident that there is a high percentage of individuals who spend more than they earn. However, managing your finances is a practice you need to do. Now that you know the key elements to efficient financial management, all there is left to do is to act on it. And hopefully, you stick to it and get the benefits of efficiently managing your hard-earned money.