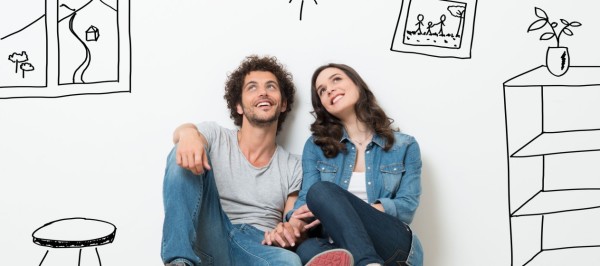 It is well-known that taking the first step on the property ladder is one of the biggest ever life decisions. Saving for a deposit, budgeting for monthly mortgage payments and some of the associated taxes are all part of the journey, but the cost of home ownership as a whole is not cheap.
Even though house prices nationally grew by their slowest pace for more than five years in August, the cost of property is pretty high. The average house price is in the region of £220,000, equivalent to eight times the average annual salary. This means that saving for a 10% deposit would involve setting aside £200 for just under a decade.
Cost of living hike
Much of the costs involved in becoming a first-time homeowner are from mortgage payments. Research undertaken by Tilney found that the average household would spend £279,010 on housing payments from the age of 40.
Over the same period, total spending on utilities including housing payments is over £409,000. Food and drink costs amount to around £125,000, household costs are nearly £170,000 and transport comes to £156,000. All those numbers suggest that the cost of living is hardly cheap, housing included.
The recent rise in inflation to 2.9% reflects the growing expense of life's essentials. Food, gas, electricity and water are all becoming pricier. In many cases, price inflation is outpacing wage growth, making it harder for first-time buyers to secure their first home. However, careful budgeting alongside slowing property price growth are reason for cautious optimism
Sensible spending
Spending money sensibly can help younger first-time buyers to budget effectively for their first home. Setting up a savings account and putting aside a portion of their monthly wage – 5% would be reasonable – will give them some funds to work with later on.
Cutting back a little on some luxuries could help to bolster the new home fund. Eschewing takeaways, for example, could save around £8,000 over 40 years for the average household. Looking for cheaper restaurants and cinemas will also help.
Once a new home has been bought, the savings don't stop there. Simply by living in a mortgaged property rather than a rental property, new homeowners can save without any effort. In some UK cities, buying a home is cheaper than renting. For any nervous house-hunters, this alone makes buying a house worth the wait.