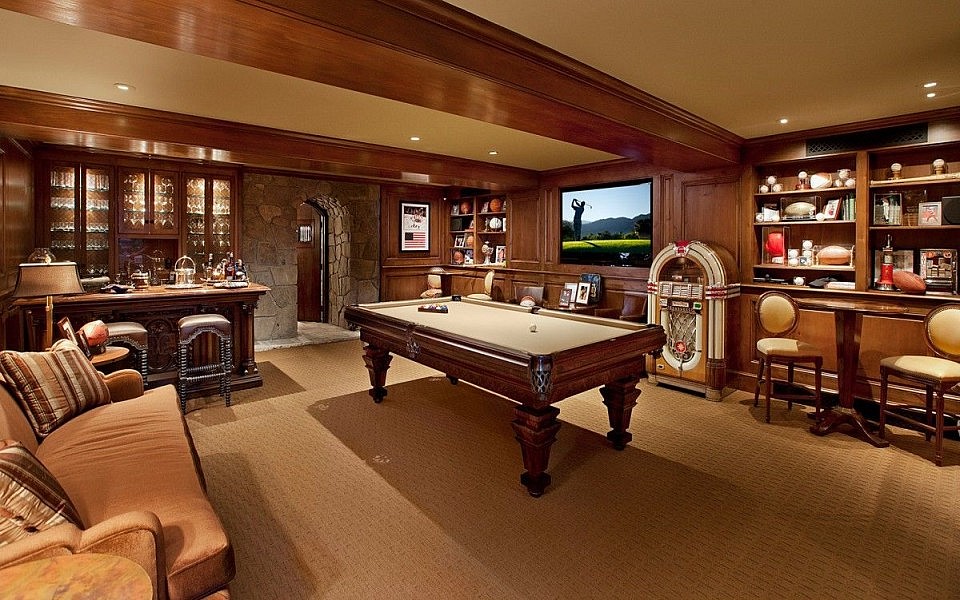 Buying a new property is no easy task, as you are probably all too aware, there are a number of factors that go into the decision including location and size of the property as well as outdoor space and functionality, with practicality of a home being vitally important especially if you have small children.
With kids another key factor to consider is if there is ample space for a games or 'play' room.
For many growing families looking to move home, games rooms are becoming a must have room for a variety of different reasons. Let's take a closer look at why a games room can be the heart of any property.
Entertainment
No home is complete without a spacious entertainment area. If you are shopping around for a new home, make sure that it has a room that can be utilized as a games room. Basements can make the perfect spaces, especially in places that have long cold winters.
Games rooms are the perfect place to spend time in when you have friends or family over for a visit.
Family fun in front of the big screen
Who doesn't love settling down for the evening to watch a good film? Whether it's a family classic, or a new release, both can be enjoyed in the comfort of your own home. However, a home entertainment system doesn't just have to be used as a personal cinema, it is also perfect to watch your favorite sporting events on as well.
Stress relief
The hustle and bustle of everyday life can be stressful, and a games room is the perfect place to unwind after a long stressful day at work. Ensuring that your games room is packed with fun entertainment and you ensure that it becomes the ultimate stress relieving room in your home.
Must have games room items
There are no rules when it comes to deciding what stays and what goes in your new games room, but there are a few must have favorites.
It is key to make sure that your games room is a fun playful place where people of all ages and all sporting abilities want to spend time in. Here is a list of must have items that should be included in any new games room:
A big television screen

Comfortable seating, this can includes bean bags and reclining chairs

Fun games, this includes a pool table, ping pong, foosball and darts, to spice up darts even further you can even go for an electronic dartboard, some of the best are reviewed here: https://thebro.zone/darts/best-electronic-dart-board-reviews

A good sound system

Small refrigerator and a coffee machine, if your games room isn't within close proximity to the kitchen this is key
Games rooms should be the heartbeat of any home, between work and all of our daily commitments we don't always get time to interact and spend quality time with friends and family and a room of this type in your home is the perfect excuse to do just that!