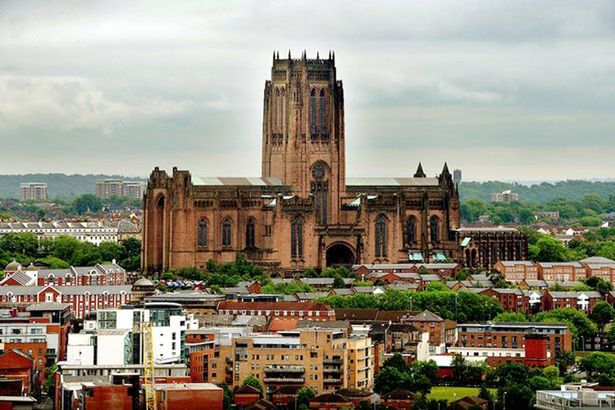 Merseyside set for success
Merseyside will never be the same again. Why? Because £1BN worth of regeneration and commercial property projects that will, and in some cases already have, totally transformed this part of the North West.
As an area – Liverpool, the Wirral, Halton, Knowsley, Sefton and St Helens are the main parts that make up Merseyside – an area as a whole that will see a whole new look and feel. Merseyside is placing itself firmly on the global radar, with the hope to bring in further investors of all shapes and sizes.
Liverpool is the biggest city in Merseyside and much of the regeneration work will and has been carried out here, but not exclusively. Every part of Merseyside will notice the knock-on effect from this massive £1BN regeneration injection.
A host of local development agencies, investors, and work by the six local authorities in the Liverpool City Region have been instrumental in developments to the area over the years and to its ever changing skyline. This includes projects like the Baltic Triangle, Liverpool One, Ropewalks, Docklands, Liverpool Waters, a new creative district (Ten Streets) and the world-leading knowledge sector (Knowledge Quarter).
In the next five years, the area will deliver a number of spectacular achievements, which includes 10,000 new homes, a new cruise terminal, millions of pounds worth of road infrastructure, and a whopping two million sq ft of commercial office space.
Wirral regeneration
Wirral Council is keen to buy a large building in Birkenhead town centre as part of a billion pound regeneration masterplan. The council is looking for a developer to work alongside it and its plans to acquire Europa Buildings. The local authority is also looking to transform Birkenhead's waterfront and create a food market in the centre of the town. The Wirral is set to see some £700m of the developments in Birkenhead. There are also big plans for money to be spent in other areas including Hoylake, Bromborough and New Brighton.
Multi-million pounds of regeneration doted around Liverpool and major projects in the pipeline across Merseyside shows that it's a place to invest. A place people want to live, settle, a place where companies want to invest. This includes property investors whether that be in the student or residential buy-to-let market.
Liverpool: the heart of Merseyside
Liverpool's student accommodation sector alone is worth £256 million – with the majority of it being in the city centre and makes up 52% of city centre residents. Applications to study in the city are growing due to its fantastic university courses and facilitates. Factors that help create the need for more student property which in turn creates more property investment opportunities.
In terms of the residential buy-to-let property, while the general guideline remains that property in the south means higher capital growth, Liverpool's L1 postcode has seen major growth in the past few years according to research by Which? In this area house prices within the L1 postcode have risen significantly in 2017 compared to the previous three years. Find out more information and view properties across Liverpool here at RWinvest.
Toxeth is another area with big ambitions. Its famous Coleman's Fire Depository building has plans to be converted into 20 luxury flats with views over the city's skyline, and warehouse-style interiors. From the centre of Liverpool to its northern suburbs, this is an area that should be included on investors' lists. This area is ideal for creating high–yield portfolios at low cost. Anfield, Sefton Park and Allerton have all been ear-marked as good investments, with some of the North West's lowest house prices compared to other more affluent suburbs across the country.
Merseyside yields results
Merseyside has a bright buy-to-let sector. Here, investors can maximise their profits according to Research by Rightmove. The property website suggests the highest potential yields can be found in Bootle, Birkenhead and St Helens in Merseyside amongst others.
According to Rightmove buy-to-let investors who want to add properties to their portfolio should consider places in Merseyside where they could see yields of over 7% if they buy the right property in the right location. Bootle can offer a yield of 9.3%, while in Birkenhead investors could get a yield of 7.5%. The area of Burnley and Accrington are also appealing, offering percentages with a potential yield could of 7.2% (in Burnley) with a similar number of 7.1% in Accrington.
Below is Rightmove's top five rental hotspots with the highest yields.
Bootle, Merseyside, 9.3%
Birkenhead, Merseyside, 7.5%
Burnley, Lancashire, 7.2%
Accrington, Lancashire, 7.1%
Swansea, Wales, 7%
For information on property investment opportunities contact RWinvest on +44 (0)151 808 1250 Email: info@rw-invest.com or visit our website: www.rw-invest.com