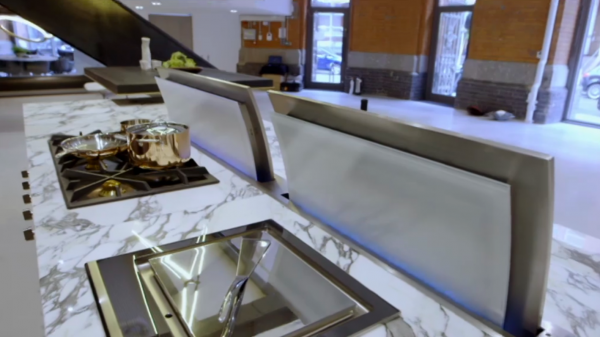 Episode Two 
In the second episode of the bizarre world of Millionaires' Mansions, we meet the favourite 'makers' of the super rich. For those who are wondering what exactly a 'maker' is, from what we can gather, they are craftspeople who specialise in bespoke and unique creations- to make your uber expensive mansion stand out from your neighbours, obviously.
Meet Fiona Barratt-Cambell, owner of Fiona Barratt Interiors and wife of former England captain, Sol Campbell. Although Fiona may technically be a WAG, she certainly does not conform to the 'airhead' stereotype. Fiona, also the Granddaughter of Barratt Homes founder, Sir Lawrie Barratt, tells of the immense amount of pressure to succeed when coming from a renowned family, stating that "you absolutely cannot fail…it's not even an option. You do whatever it takes to succeed." Fiona is clearly a woman of her word. In this episode, we see a heavily pregnant Fiona endeavour to get London's first super luxury interiors show room finished before the newest arrival is born- which gives her a tight two week deadline.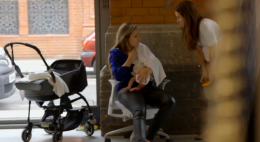 Despite the project being behind schedule, wonder-woman Fiona and her team somehow manage to get everything finished to an extremely high standard for opening night, even once the baby has arrived. Complete with a £200,000 kitchen including white bronze cupboards and an artistic hob- because "why shouldn't everyone have a beautiful gas hob?", the show room is certainly nothing but awe inspiring, whilst remaining somewhat understated and stylish- far from what you would expect from a WAG.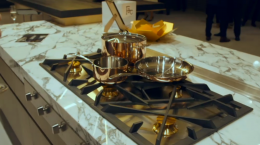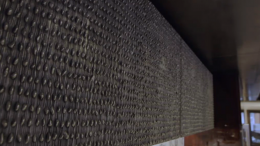 While interior design and bespoke kitchens is an obvious factor in making a home unique, the next 'makers' that we meet are perhaps more unique in their craft. Parisian couple, Pascal Ferrero and Sacha Walckhoff, need a new bed to match their eccentric apartment, that happens to be filled with stuffed exotic animals and human body parts- if there is one thing that we have learnt from Millionaires' Mansions, it's that nothing quite defines wealth like butchery does.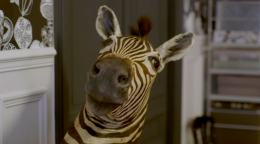 To create their new bed, they hire Alistair Hughes, of Savoir Beds. The company, who has an exclusive deal with luxury hotel, The Savoy, makes bespoke beds that are hand-stitched and fitted to each customer; beds are customised dependant on the structure of the body and what the bed is to be used for. For example, Sacha spends a lot of his time in bed, so needs a firm mattress to avoid discomfort. Beds from Savoir can cost up to £60,000, depending on size, fit and any additional needs- like secret headboard compartments for hand guns, which is apparently very popular in the U.S.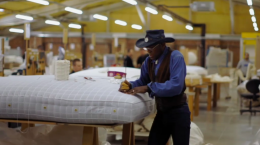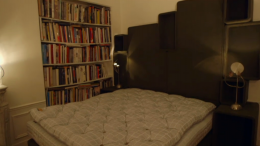 Fish tanks: something that a lot of homes have. Apparently even the super-rich have them too. However, the aquariums of the upper class are apparently nothing like your average goldfish tank, complete with plastic castle for decoration. Instead, these fish tanks contain the most exotic fish on the planet, which company, Aquarium Architecture, specialise in. According to Field Engineer, Sam, their clients "play God" with these fish, as they like to control their possessions. Such fish tanks can cost up to £100,000, and would be out of budget for "an aquarium or a zoo".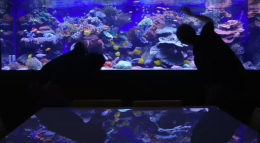 The smell of a home can really make a home. The scent of your home probably speaks volumes about your personality and interests. For example, if your home were to smell very sweet, it could be assumed that you're very feminine. Many of us buy air fresheners and scented candles to make our environment welcoming and comfortable; however, buying the latest Air Wick wall plug-in just isn't enough for some. Roja Dove goes the extra mile as a 'maker', and creates bespoke air and scents for his clients. With a starting price of £25,000, Roja can create you your very own scent made from the rarest of materials such as sperm whale ambergris (which costs £100,000 per kilo) and even faeces! Personally, I think I'll stick to Yankee Candles.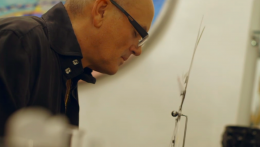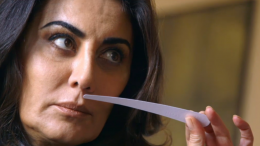 To catch up on Millionaires' Mansions, do so here.